Ramen Curry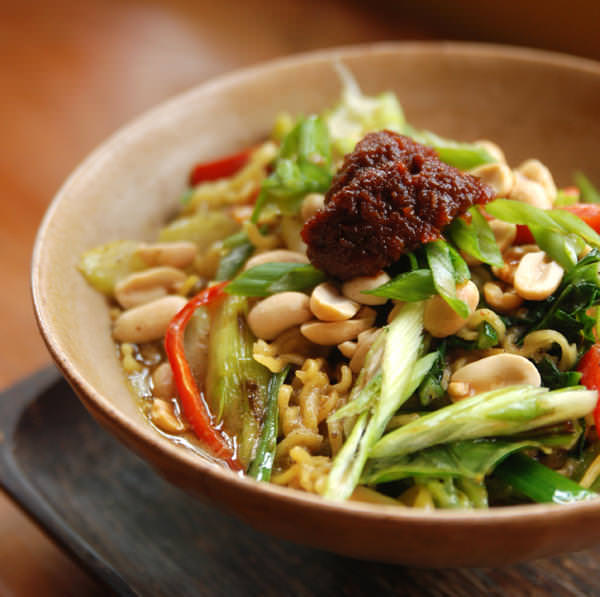 We threw this quick and easy recipe together with literally what was left in out backpacks at the end of a canoeing and camping trip in northern Québec. It has since become one of our favorite dishes for when there is little energy or time for meal preparation.
The following recipe serves two people.

Ingredients
4 Tbsp Vegetable Oil
1 tsp Trinidadian Curry, ground (or any other curry)
1 Kaffir Lime Leaf, dry (optional)
2 cups of sliced vegetables of your choice
2 packs of quick cook Ramen Noodles
Garnishes
½ cup cooked Peanuts, crushed
2 green Shallots
1 sprinkle of Sesame Oil
Pinch of Salt
1 tsp. balsamic vinegar or lime juice
Sambal Badjak or Sambal Oelek
Method
1

In a wok, heat the oil.

2

In a small bowl, mix the curry with a little water to make a soft paste.

3

Add the spice paste and the Kaffir lime leaf to the oil and cook for 30 seconds, stirring constantly.

4

Add the vegetables and sauté for 1 minute.

5

Roughly break up the Ramen noodles. Add the noodles with the packs of powder from the Ramen and one cup of water or coconut milk. Stir fry for 2-3 minutes.

6

Place the cooked noodles in two bowls and garnish.