Ranch Remoulade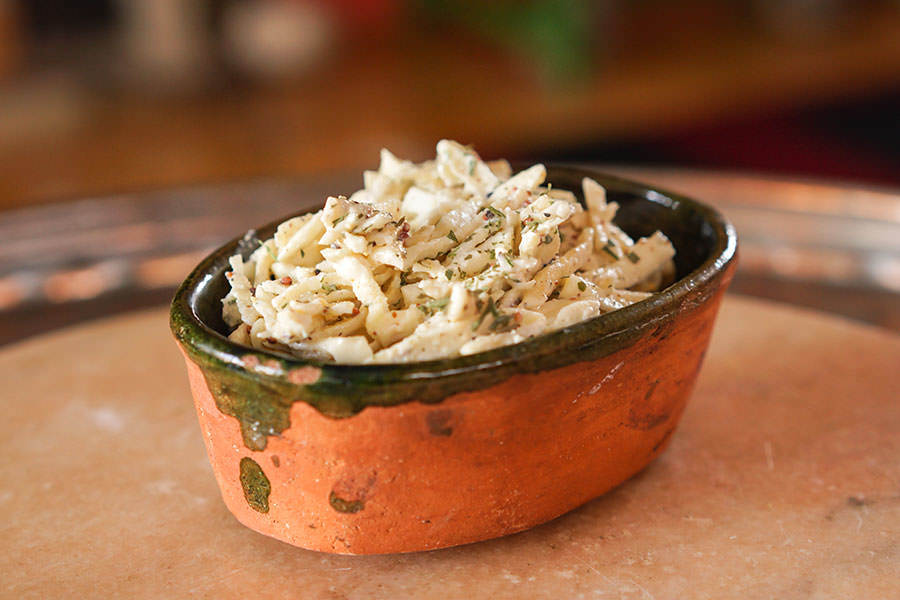 A French picnic classic repurposed to accompany barbecue, roast meat and vegetables, and of course, a picnic out. 
Ingredients
¼ cup mayo 
---
3 Tbsp yogurt or sour cream 
---
3 Tbsp red wine or apple cider vinegar 
---
2 Tbsp Ranch Spice Blend
---
1 tsp Dijon mustard 
---
Salt to taste 
---
1 small celery root (about 500 g), peeled and shredded 
---
1 Tbsp fresh tarragon (opt.)
Method
1

Mix mayo, sour cream, vinegar, mustard, Ranch and salt together in a bowl.

2

Peel and grate the celery root and place in a large bowl.

3

Pour the dressing mix over the grated celery root and mix until uniform. Garnish with tarragon or other herbs if desired.