Raw maple salmon bonbons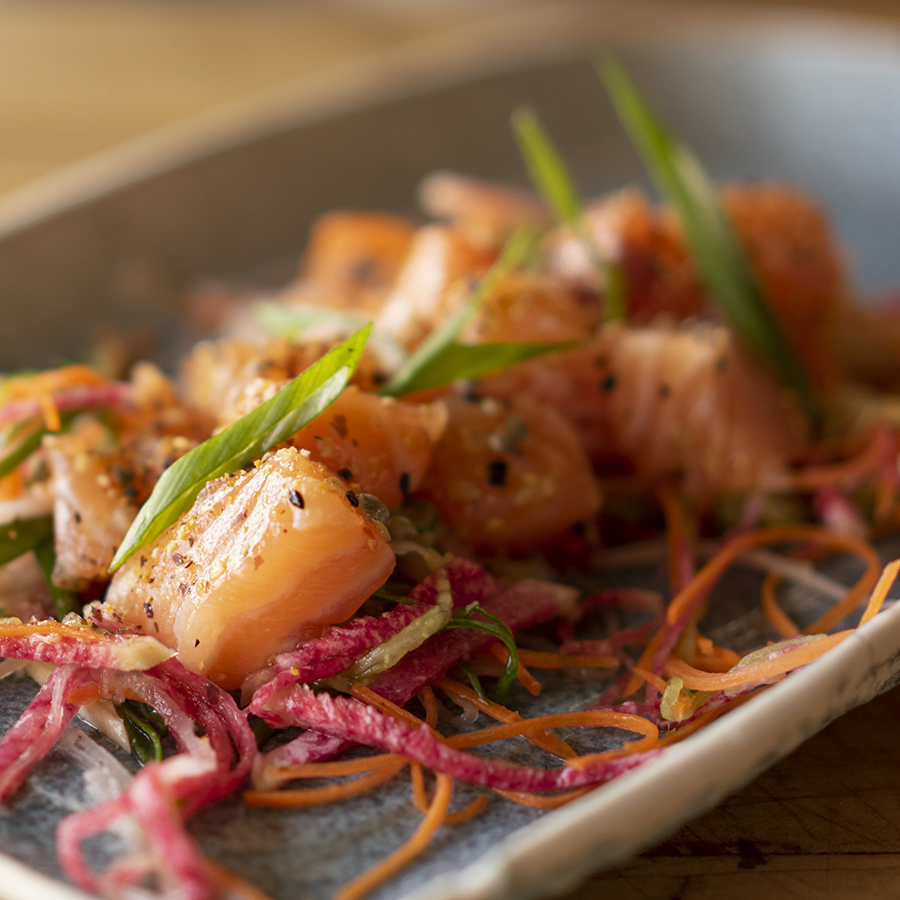 If you're a Gravlax or Poke bowl fan, this sweet-salty, raw salmon, perked up with Shichimi Togarashi is for you! This awesomely delicious dish is easy to make and is ideal when served as an appetizer or main dish, it's perfect with marinated vegetables or rice.
Ingredients
½ lb fresh, skinned salmon filet
2 Tbsp granulated maple sugar
1 tsp sea salt
Shichimi Togarashi, to taste
Method
1

Rinse the salmon filet under cold water. Sponge well using a paper towel.

2

Cut the fish into 1.5 cm (1/2 inch) cubes. In a bowl, mix the maple sugar, salt, and Shichimi Togarashi. Add the salmon and delicately stir in the blend, coating the fish thoroughly. Let steep, refrigerated for 2 hours.

3

Place on a plate pricked with toothpicks to serve as appetizers, or alongside rice or marinated vegetables as a main course.