Rayu - Japanese Chili Oil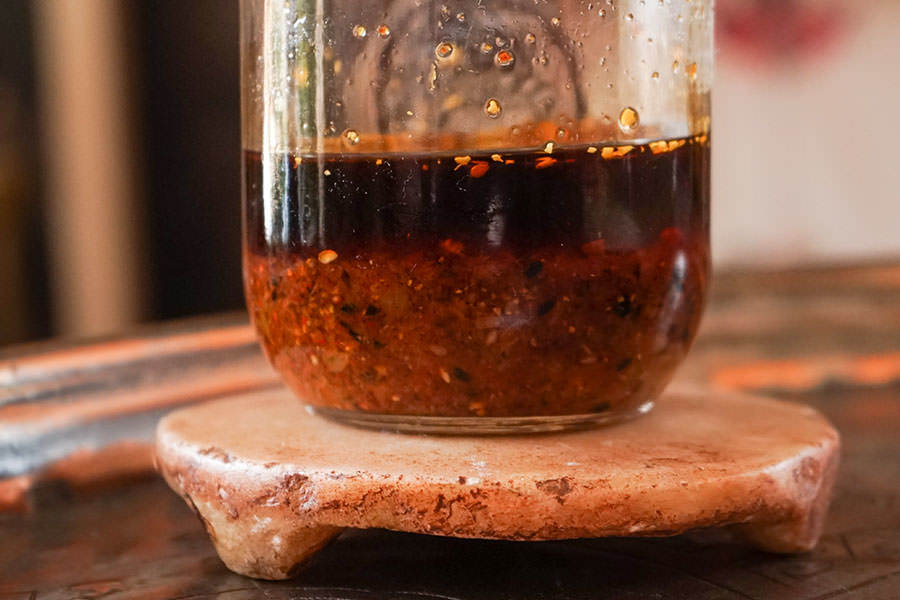 Rayu is a condiment commonly found in ramen shops and gyoza restaurants. It's possible to buy a premade supermarket version, but nothing compares to homemade.
It keeps for a couple of months in a glass jar at room temperature.
Method
1

Put ginger, garlic, green onion and half the oil in a small pot. Over medium-high heat, bring to a light simmer and continue, without letting it bubble too much, for 3 minutes.

2

Remove from heat and transfer to a bowl. Add the Shichimi Togarashi and Maras pepper and stir well.

3

Let cool to room temperature. Add the remaining 1/4 cup of sesame oil.

4

If you wish, strain the oil and keep it in a sealed jar.