Recado colorado - red recado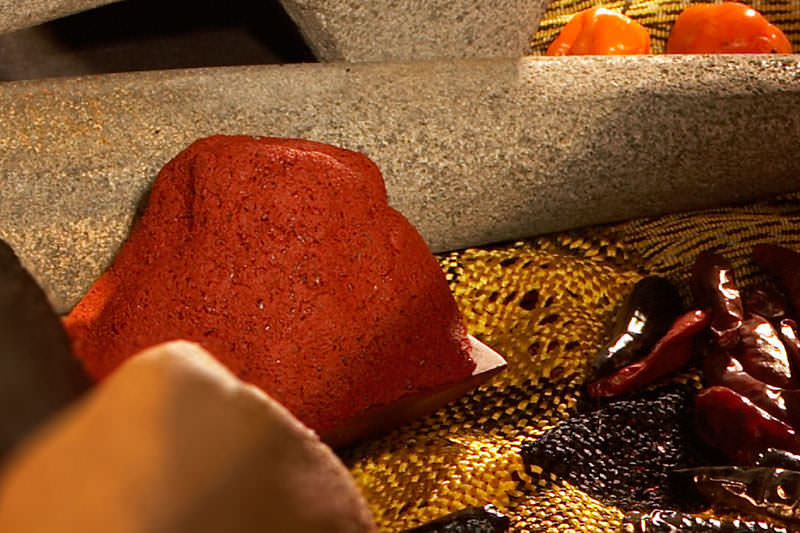 Recado colorado, used in a multitude of dishes in Yucatan, contains few bitter or hot spices. It is for this reason that it adapts well to any space and is generally used in great quantity.
Method
1

Grind the anatto into a powder using an electric coffee grinder (since the chunks are very hard, it's best to go in small quantities to avoid burning out the motor). Set aside.

2

Grind the remaining spices.

3

Mix all of the ground spices and add enough vinegar to form a thick paste.