Recado negro - black recado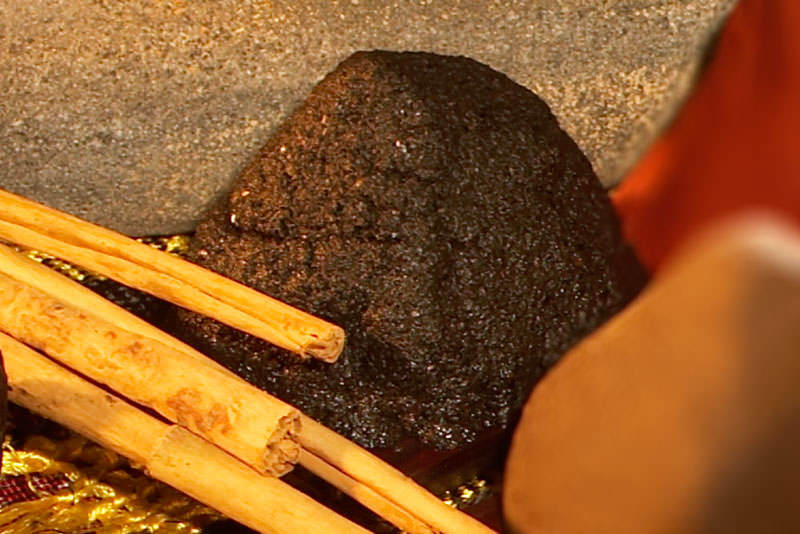 This recipe should be made outside because of the smoke from the charred chilies. Get ready to cough and cry… but such a fragrance erupts! The flavour of the sauce is one of a kind and is not really all that hot in the end.

While the sheer number of chilies may be shocking, their heat is tempered by the bitterness of charring and the evaporation of the capsaicin during grilling. Note that you can wash or soak the peppers well in order to reduce their bitterness. This recado keeps well in the freezer.
Method
1

Heat a cast iron pan over an open flame using a barbecue grill or a camping pan. Grill the chiles, turning frequently, until they are completely black.

2

Grill the garlic and onion until the skin is completely black. Grill the tortillas until they are completely charred as well (the following steps can be done inside).

3

Wash the chilies well in plenty of water and throw out and seeds that float to the surface of the water.

4

Grind the spices (anatto, allspice, clove, cinnamon, pepper and oregano).
Put the ground spices, peeled onion and garlic, chiles, tortillas and vinegar in a food processor and blend into a fine paste (this could take several minutes). Add a little more vinegar if the paste has trouble turning in the machine.