Red Wine Cranberry Sauce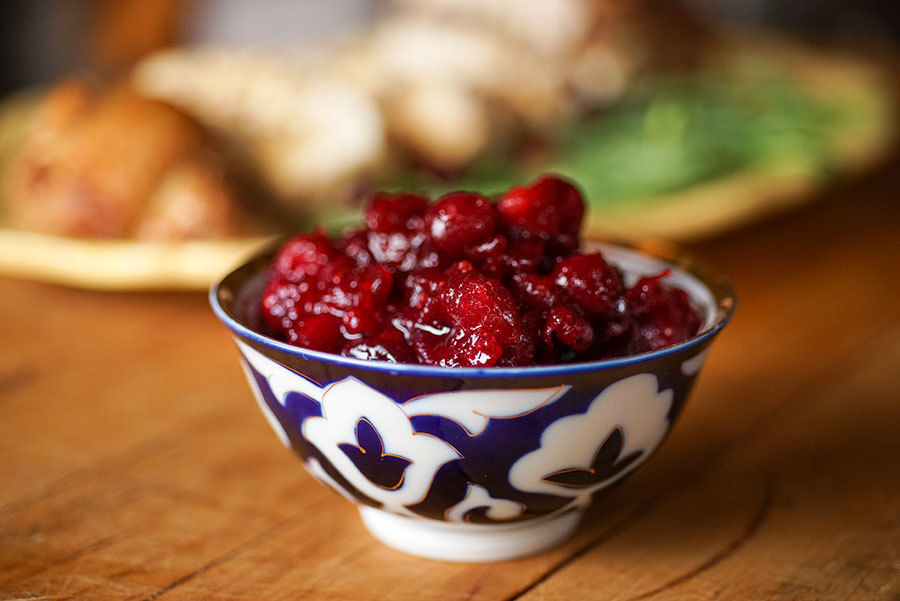 The secret to this recipe is simple: a short cooking time preserves as much cranberry flavor as possible. This sauce keeps 10 days in the fridge and freezes nicely.  
Ingredients
2 cups fresh or frozen cranberries
½ cup red wine
½ cup brown or white sugar
1 Tbsp Mulling Spice, ground
1 pinch salt
Method
1

Place all ingredients in a pot. Bring to a boil, then reduce heat and simmer for 6-8 minutes, just until the cranberries start to swell.

2

Pour into a jar and let cool before serving.