Refried squash with garlic scapes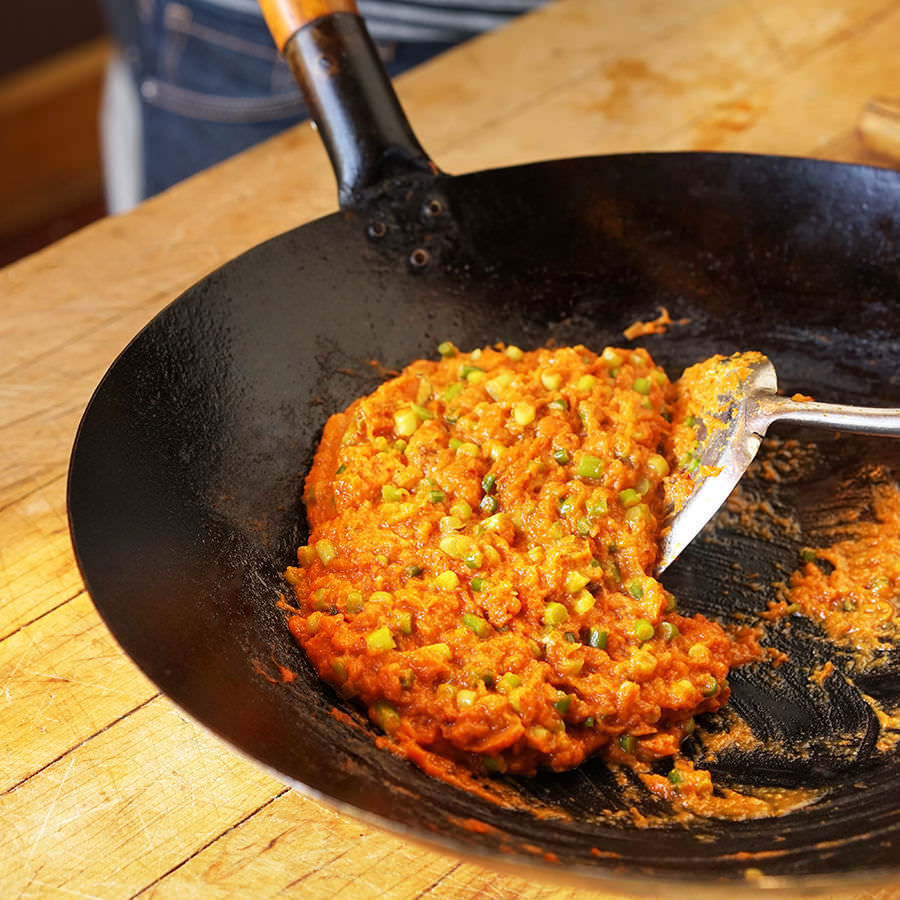 Almost any vegetable that can be easily puréed works perfectly for this dish. Not only is this dish quick, it also allows you to use plain cooked vegetables you have in the fridge. If you don't have garlic scapes, replace them with a combination of scallions and garlic.
Ingredients
3 cups roasted squash
4 Tbsp coconut oil
6 garlic scapes, sliced
1 tsp sage
1 tsp Aleppo pepper
Salt to taste
Grated nutmeg to taste
6 Tbsp coconut milk (opt.)
Method
1

Remove skin from roasted squash.

2

Heat a pan or wok on medium. Add oil, scapes, sage and Aleppo pepper. Sauté for 2 minutes.

3

Add squash and nutmeg. Cook for a few minutes until squash is warmed through. Mash squash into a purée in the wok with a wooden pestle or potato masher. Cook for 2-3 more minutes, stirring regularly. Salt and add a little coconut milk for a creamier texture.