Refried Turnip with Maple Syrup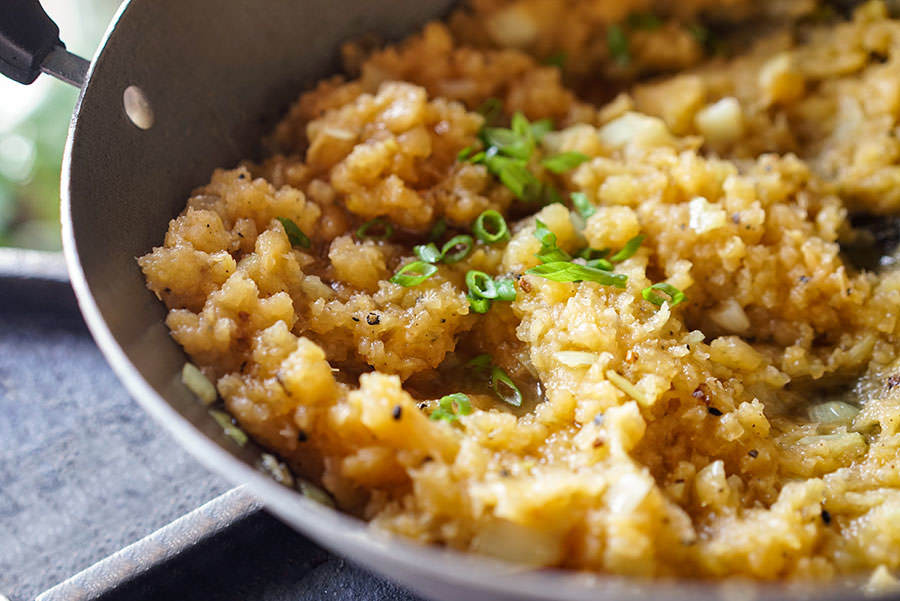 All you need to balance out the bitterness of turnip is a touch of maple syrup.
Ingredients
3 cups boiled turnips
4 Tbsp duck fat or bacon
½ tsp fenugreek seed
½ tsp black pepper, cracked
1 onion, chopped
1 Tbsp ginger, chopped
Salt to taste
2 Tbsp maple syrup or honey
Method
1

Peel turnip and chop it into 1-inch cubes.

2

Heat a pan or wok on medium. Add duck fat, fenugreek and cracked pepper. Sauté 15-30 seconds, until the fenugreek begins to color.

3

Add onion and ginger. Cook for a few minutes, until onions are golden. Add turnip and cook for a few minutes until it is warmed through. Mash into a purée in the wok with a wooden pestle or potato masher.

4

Cook 2-3 minutes more, stirring regularly. Salt and incorporate maple syrup.