Refried Cauliflower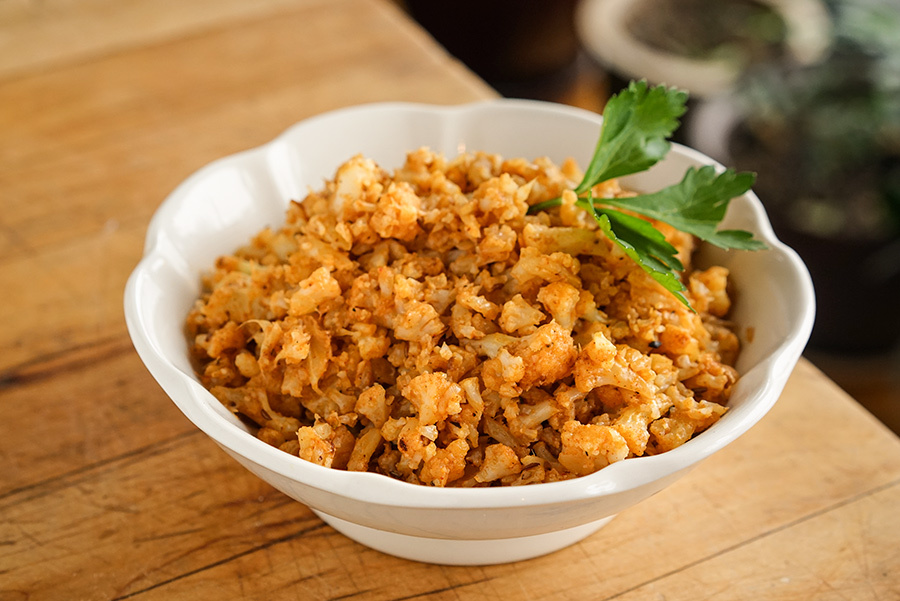 Cauliflower, thanks to its mild taste, can be used all sorts of ways, with all sorts of spices. It's important the cauliflower be well cooked for this recipe, since you'll have to mash it with a fork.
Method
1

Heat a pan or wok on medium. Heat a pan or wok on medium. Add oil, garlic, oregano and cumin. Sauté for 30 seconds.

2

Add cauliflower and smoked paprika. Cook for a few minutes until it's is warmed through. Mash squash into a purée in the wok with a wooden pestle or potato masher until it has the texture of rice. Cook for 2-3 more minutes, stirring regularly. Salt and add a splash of olive oil.