Refried Sweet Potato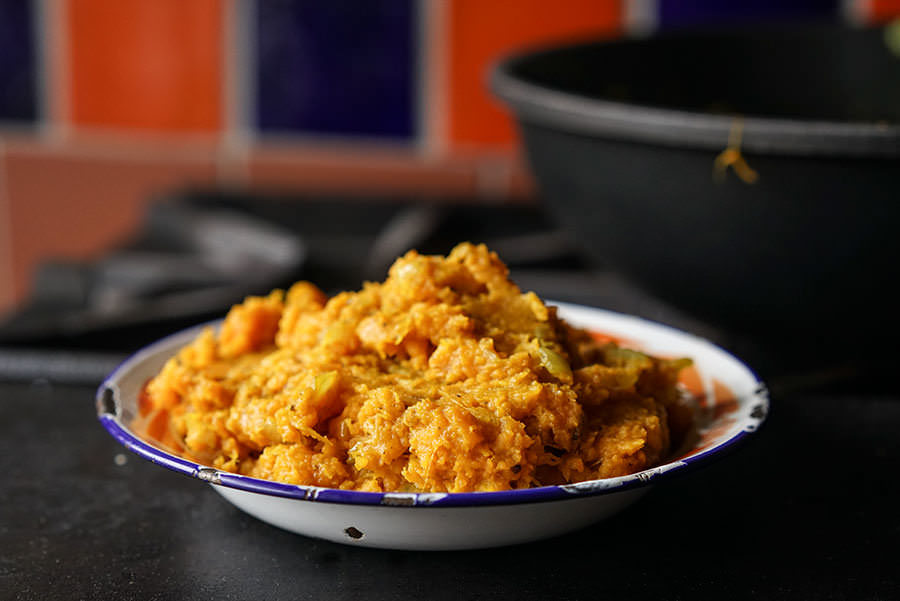 Ingredients
3 cups cooked sweet potatoes
4 Tbsp coconut oil
1 onion, chopped
2 cloves garlic, chopped
1 Tbsp ginger, chopped
1 tsp curry, ground
¼ tsp long pepper or black pepper, ground
¼ tsp turmeric, ground
Salt to taste
6 Tbsp coconut milk (opt.)
Method
1

Peel sweet potatoes.

2

Heat a pan or wok on medium. Add oil, onion, garlic, ginger, curry, long pepper and turmeric. Sauté for 2 minutes.

3

Add the sweet potatoes. Cook them for a few minutes until warmed through. Mash into a purée in the wok with a wooden pestle or potato masher. Cook for 2-3 more minutes, stirring regularly. Salt and add a little coconut milk for a creamier texture.