Rhubarb Cobbler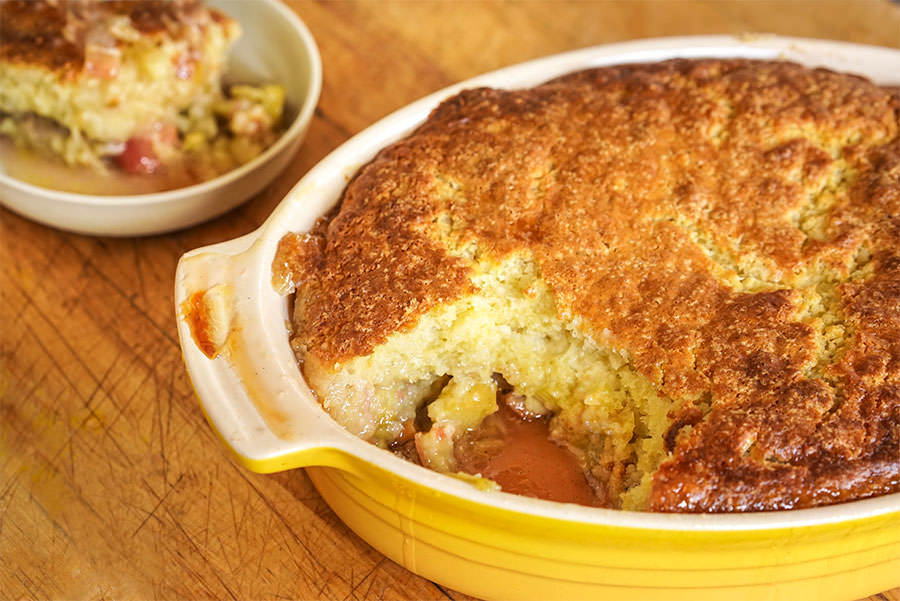 A quick and easy dessert. If you want, switch out half the rhubarb for blueberries, strawberries, or raspberries.
Ingredients
Dough
1¼ cup all-purpose flour
3 Tbsp baking powder
1 pinch salt
½ cup sugar
½ cup cold butter, cubed
1 egg, beaten
¾ cup milk
Method
1

Preheat oven to 350°F.

2

Mix rhubarb, sugar and vanilla in an oven-proof dish. Set aside.

3

In a large bowl, stir flour, baking powder, salt and sugar.

4

Add butter to dry ingredients. Work butter into dry ingredients with a pastry cutter or two knives until they are reduced to pea-sized pieces.

5

Make a well in the center of the mixture and pour in the egg and milk. Incorporate gently until the dry ingredients are moistened.

6

Pour the dough on the rhubarb.

7

Bake for 40-45 minutes.