Rice Pudding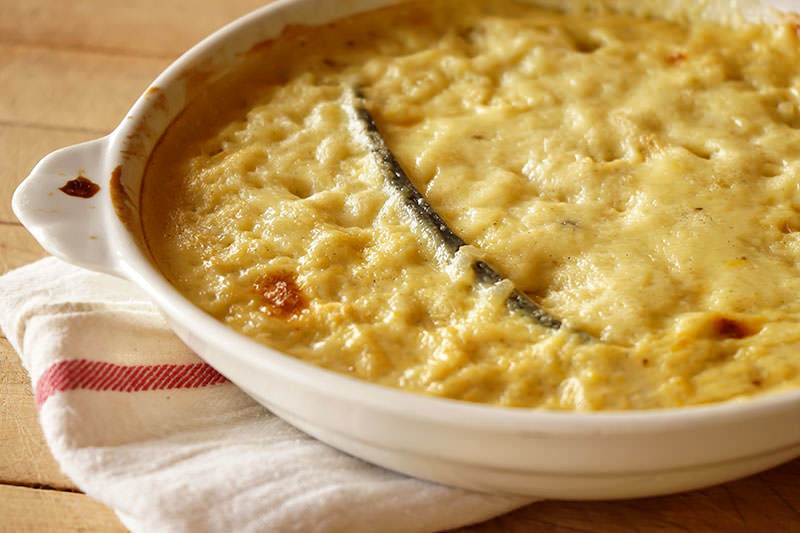 This recipe by Nadia, our chief of production, is sure to be a hit even with people who claim to dislike rice pudding. A simple a comforting dessert, one that we recommend serving with a spice syrup.
Method
1

Preheat oven to 350° F. Butter an ovenproof dish.

2

Bring the water to a boil in a large pot. Add the rice and a pinch of salt. Reduce the heat and simmer for 20 minutes.

3

Add the heated milk and cook for 15 more minutes.

4

Remove from heat, add the nutmeg, and stir.

5

Split open the vanilla bean with a knife. Scrape the seeds into a bowl. Reserve the husk.

6

Add the eggs, sugar, and cold milk to the bowl and beat with a whisk for one minute.

7

Pour the egg mixture into the pot with the rice and stir.

8

Pour the rice into the prepared dish, add the vanilla husk, and bake for around 45 minutes.