Roast Squash with Goat Cheese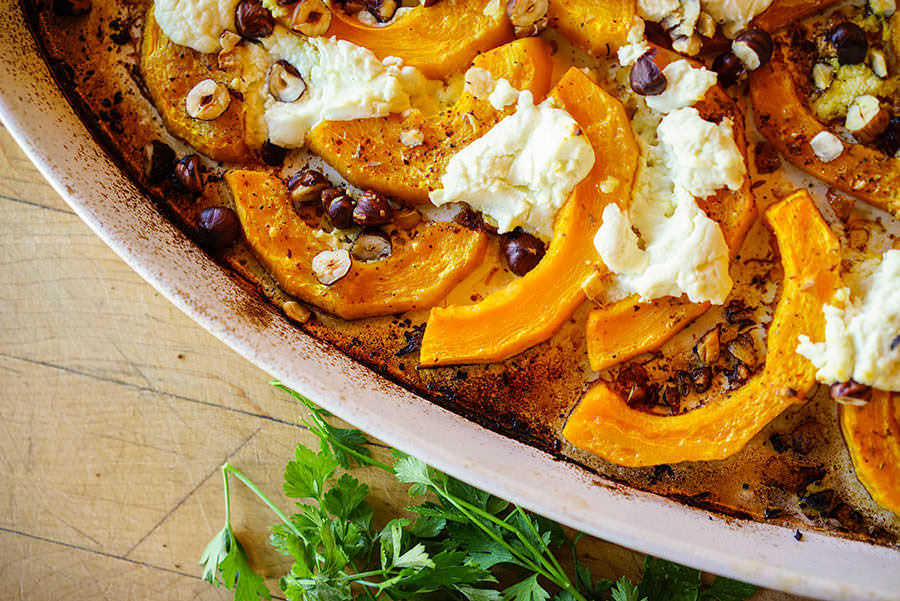 Tajine spices pair nicely with sweeter vegetables like squash. A little goat cheese makes for a fragrant and well-balanced dish.
Ingredients
1 butternut squash or similar
2 Tbsp Tajine spices, ground
Salt to taste
Ground pepper, to taste
6 Tbsp olive oil
¾ cup (150g) fresh goat cheese
½ cup hazelnuts
Method
1

Preheat oven to 425° F.

2

Peel and seed the squash. Cut into 1-inch slices.

3

Put the slices into a baking dish. Sprinkle spices, salt, and pepper. Pour 4 Tbsp of olive oil over the squash.

4

Roast in the oven for about 30 minutes or until the squash is almost finished cooking.

5

Crush the hazelnuts into pieces with a knife.

6

Cover the squash in the remaining oil, goat cheese and hazelnuts.

7

Cook for an additional 10 minutes. Let rest for 10 minutes before serving.