Roast Veal della Nonna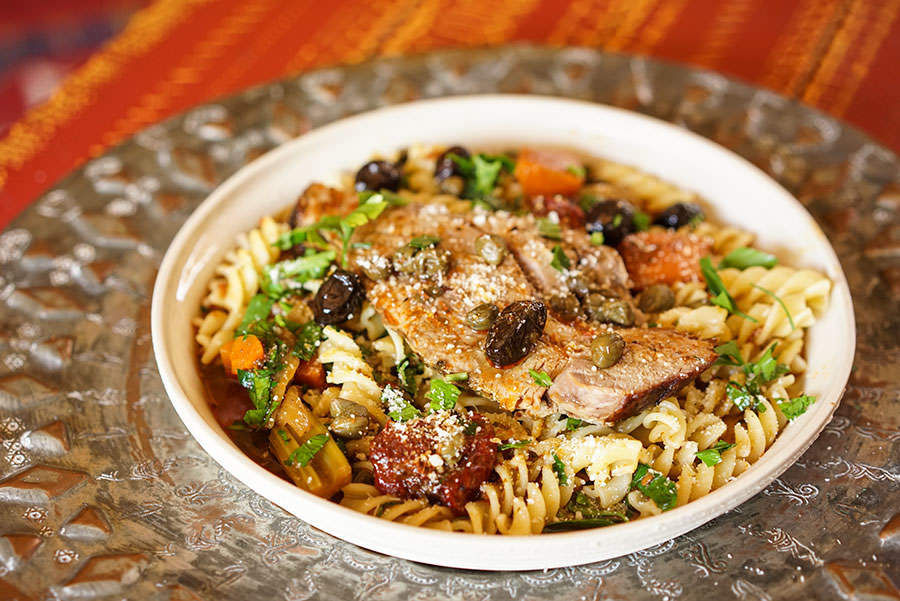 Veal shoulder, bone-in, is one of the cheaper cuts of veal and is a near delicacy. The cooking method featured here is one of our favorites for this cut, or really any meat that's served on a bed of noodles with its cooking juices. You can also add dry or fresh mushrooms. This roast veal is also great in a sandwich the following day.
Ingredients
1 veal shoulder piece, about 4 lbs.
½ cup olive oil
2 onions
4 celery stalks
3 large carrots
6 cloves garlic
¼ cup tomato paste
Salt and pepper to taste
4 Tbsp Little Italy blend
1 cup white wine or vermouth
6 ripe tomatoes, quartered
¼ cup capers, rinsed
¼ cup olives
Method
1

Preheat oven to 325 °F. Place a large pot on medium heat with the oil and brown the meat on all sides.

2

Meanwhile, cut vegetables into large cubes. Remove meat from pot and gently sauté vegetables for around 5 minutes. Add garlic, tomato paste and spices. Lightly color tomato paste, stirring regularly to ensure it doesn't burn.

3

Place veal on vegetables and pour vermouth into the pot. Place tomatoes around the meat. Place in the oven and cook for 3 hours. Check from time to time to ensure the pot doesn't dry out. The meat doesn't need to be totally covered, merely sitting in the liquid about halfway up. Add warm water if needed.

4

Add capers and olives at the end of cooking. Rest meat 30 minutes before cooking.