Roasted Chicken with Tzatziki Sauce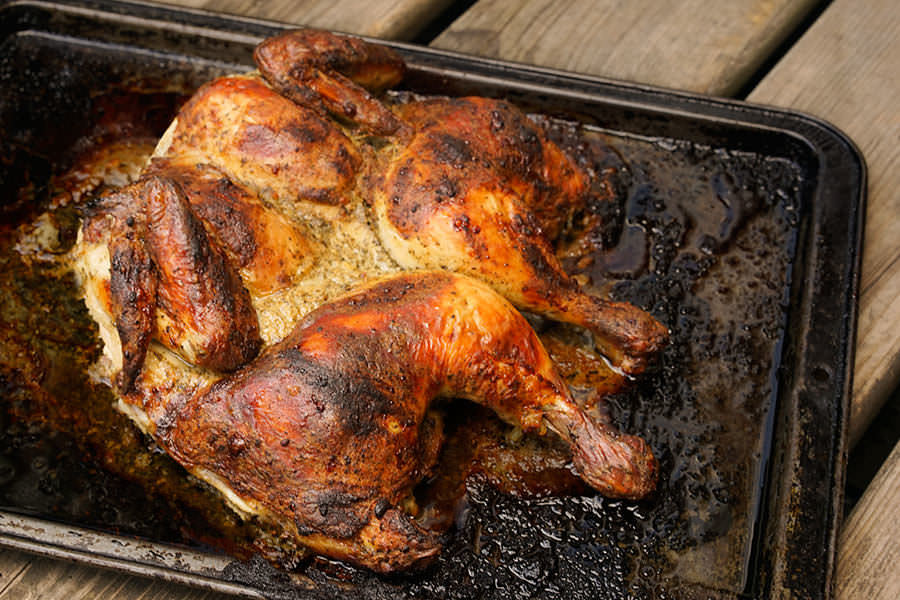 Greek yogurt makes an excellent base for poultry marinades. It not only adds a sour note to the dish, but also tenderizes the meat.
Ingredients
1 chicken, about 3 ½- 4 lb
1 cup Greek yogurt
1 Tbsp Tzatziki spices
¼ cup feta water or water + 1 tsp salt
1 oz feta, crumbled
2 Tbsp olive oil
Method
1

Wash the chicken. Cut it along the backbone with a knife or scissors to butterfly it, flattening it well.

2

Mix the remaining ingredients together in a bowl. Coat the chicken well in the marinade. Refrigerate for 12-24 hours.

3

Preheat oven to 375° F. Place the chicken on a baking tray, skin side up and pour the remaining marinade on top. Let warm to room temperature, 30-60 minutes. Put it in the oven and cook for 1 hour 15 minutes. Let rest 15 minutes before cutting.