Roasted Korean BBQ Pork chop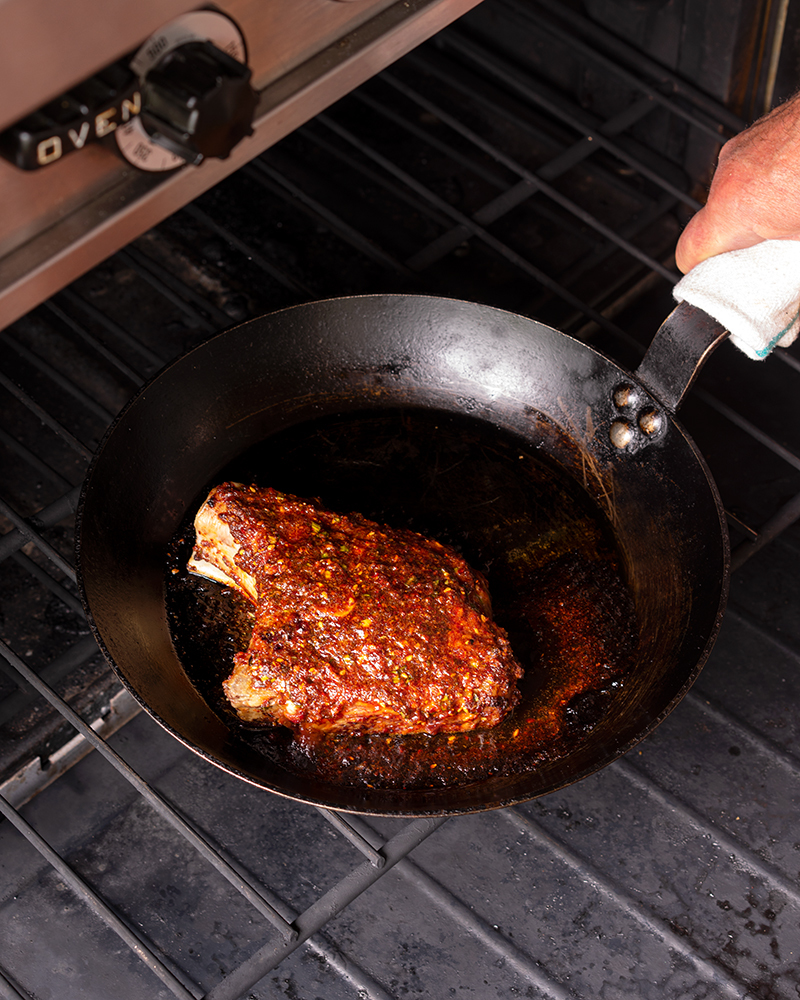 A small pork roast that's ideal for two. This Korean-flavoured recipe is equally delicious with pieces of chicken or beef ribs.
Ingredients
1 – 1 lb pork chop
2 Tbsp Korean BBQ spices
2 Tbsp soy sauce
2 Tbsp fish sauce
1 Tbsp rice vinegar
1 Tbsp toasted sesame oil
2 garlic cloves
1 Tbsp fresh ginger
2 green shallots
2 Tbsp maple sugar OR brown sugar
1 tsp olive oil
Method
1

Heat the oven to 350°F.

2

Dry the pork chop using a paper towel. Place on a dish.

3

In a small bowl, add the spices, soy sauce, fish sauce, rice vinegar and roasted sesame oil. Finely chop garlic, ginger and shallots and add to ingredients already in the bowl.

4

Using half of the blend, rub the chop thoroughly on all its surfaces.

5

Incorporate the maple or brown sugar into the remaining spice blend.

6

Heat an oven-safe, cast-iron pan on medium heat. Pour in oil and place the chop in the pan. Evenly spread the remaining spice paste on the meat.

7

As soon as the chop begins to sizzle, remove the pan from the stove and put in the oven to roast for 30 minutes.

8

Remove from the oven and let rest for 10 minutes before slicing the chop.