Roasted maple syrup carrots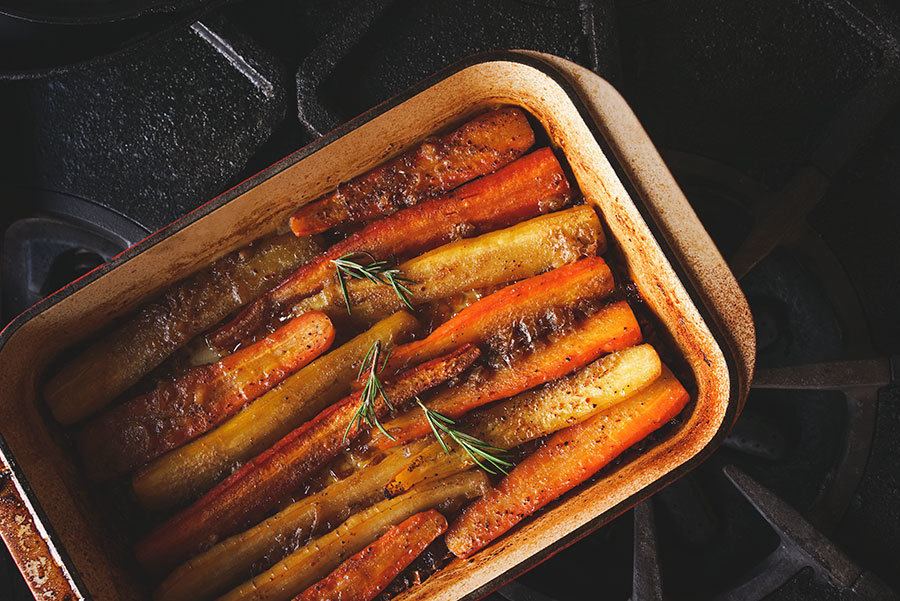 Maple syrup carrots lightly spiced with Merken are an ideal all-purpose accompaniment. To make an even more colourful dish, use multi coloured carrots.
Ingredients
2 lbs medium carrots
6 Tbsp butter
1 small onion, chopped
1 tsp salt
1 Tbsp Merken
¼ cup maple syrup
Method
1

Heat oven to 425 °F. If necessary, wash and peel carrots. Cut in two, lengthwise.

2

Evenly spread half butter in an oven-proof dish. Place onions in dish then place carrots on top. Sprinkle remaining butter on top. Salt and season with Merken.

3

Pour boiling water half way up carrots. Drizzle maple syrup on each carrot so they caramelize.

4

Place in center of the oven and cook until tender and golden and the sauce becomes thick (20-30 minutes).