Roasted Pepper Tzatziki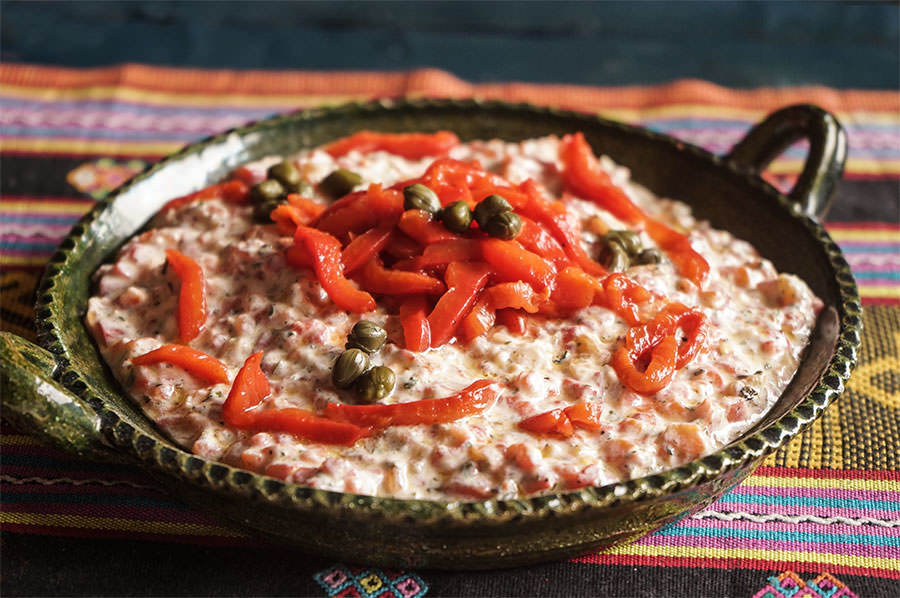 A delicious variation on the traditional tzatziki, typical of Greek cooking. It makes a wonderful dip or side fish dishes or anything grilled. It's also a great way to kick up your sandwiches, wraps or burgers.
If you want a less chunky version, purée the roast peppers in a food processor before mixing them into the yogurt.
Ingredients
2 roast bell peppers, chopped
1½ cup Greek yogurt
½ tsp salt
1 Tbsp Tzatziki Blend
Method
1

Place all ingredients in a bowl and stir.

2

Ideally, let rest 30 minutes before serving.