Roman Chickpea braise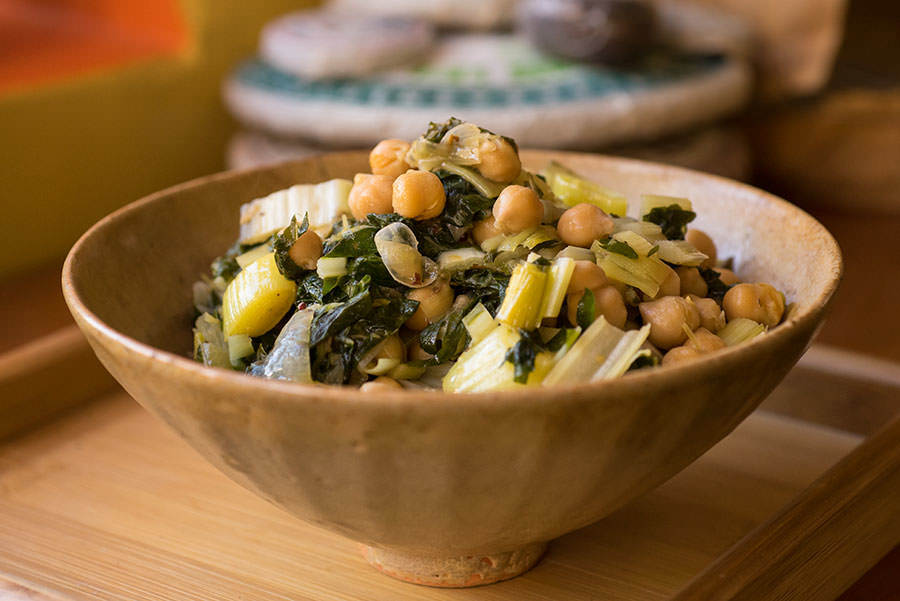 Classical Roman chefs wouldn't have used sugar, but grape molasses (pekmez) or honey.
Ingredients
1 large leek
¼ cup olive oil
4 cloves garlic, chopped
2 Tbsp Apicius spices, ground
1 bunch Swiss chard, chopped
2 cups chickpeas, cooked
Salt to taste
¼ cup pekmez* or 3 Tbsp honey
3 Tbsp vinegar
* Available in Turkish or Middle Eastern specialty markets.
Method
1

Wash the leek and cut into ½ inch (1.5 cm) slices.

2

Heat a pot on medium. Sauté the leek in the oil for around 5 minutes.

3

Add the garlic and spices. Toss in the pan for another minute.

4

Add the remaining ingredients and simmer for 15 minutes.

5

Adjust the flavours to your taste with the salt, vinegar and pekmez.