Rouille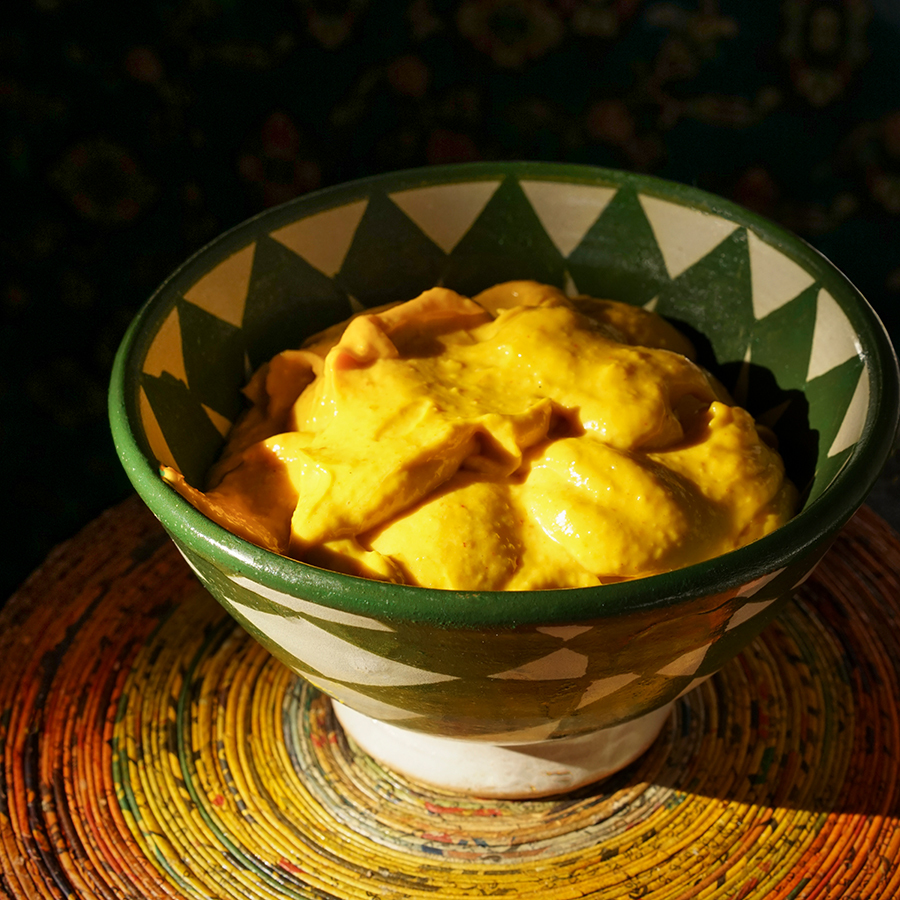 Rouille sauce is a wonderful garnish for seafood, grilled fish, poultry and cooked vegetables. It's a traditional accompaniment for the cuisine of Provence, especially for fish soups.
Using a mortar and pestle is most efficient, as the extraction of the combination of garlic-chile-saffron flavours is maximized, a hand blender is in order, especially when pressed for time.
Method
1

Grind the saffron in a mortar. Grind the cayenne, then the garlic and salt.

2

Dampen the bread crumb with the water or the stock. Add to the mortar and finely grind with the saffron blend. Continue grinding, adding olive oil, one tablespoon at a time until the sauce is creamy and well bound.

3

Add lemon juice and mix. Check for salt.

4

Serve. Rouille sauce does not keep well, it is therefore best to consume within 24 hours.