Rustic Lime Chicken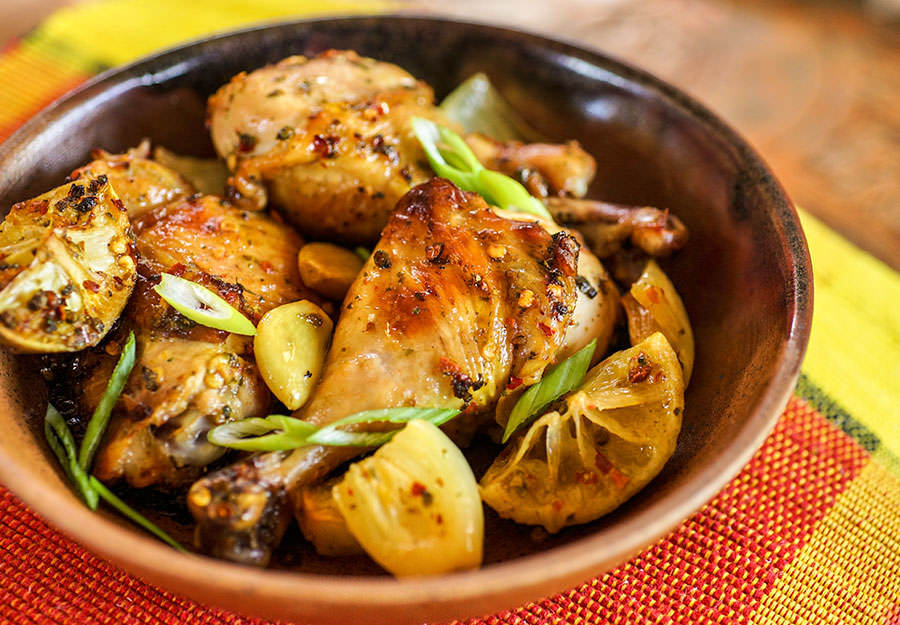 We find that Meen Masala, litteraly ''Fish Masala'', is equally amazing with white meat. Best of all, if you don't have a chance to marinate your chicken the day before, it will still be good seasoned at the last minute.
Ingredients
6 chicken legs or 12 drumsticks
2 limes
1 head garlic
1 large onion, cut in eight
4 tsp Meen Masala, ground
½ cup olive oil
2 Tbsp Brandy or rum
1 tsp crumbled cinnamon
1 Tbsp coarse salt
Method
1

Place the chicken pieces in a large bowl.

2

Cut the limes in four, squeese the juice all over the chicken, and then add the spent limes to the bowl.

3

Cut the garlic head in two and break off the cloves without peeling them.

4

Add them to the chicken with all the remaining ingredients. Mix well. Cover and marinate in the refrigerator for 12-24 hours.

5

Pour the content of the bowl on a baking sheet making sure that the ingredients are evenly spaced.

6

Cook for 1 hour in the oven at 375°F. Remove from the oven and serve.