Saffron Pilaf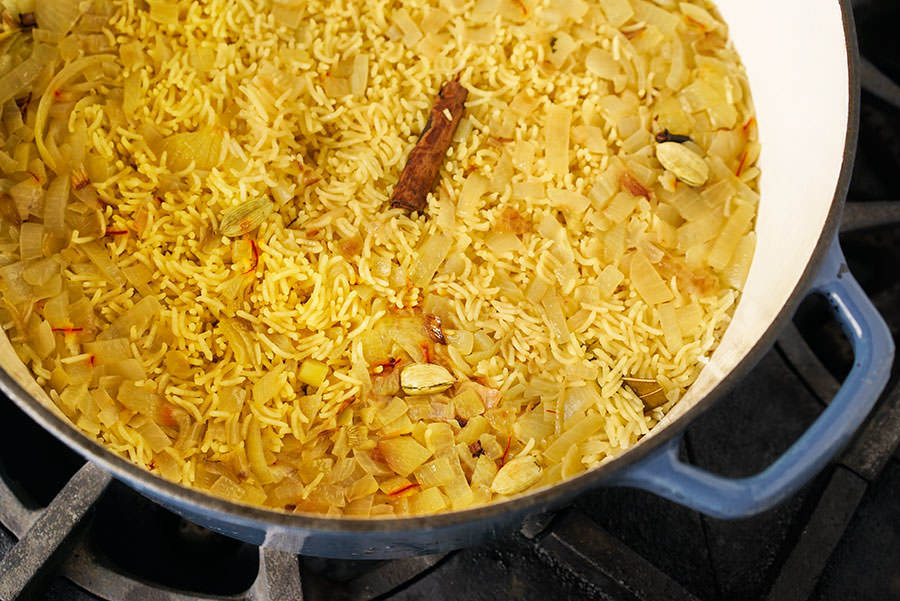 An aromatic and lightly colored rice, which goes great with a curry, a fish dish, vegetables, or meat.
Method
1

Rinse rice in a colander under running water. Let drain in the colander.

2

Put saffron in a small glass and add 4 tablespoons of boiling water. Set aside.

3

Heat a thick-bottomed pot on medium. Add onion and ghee. Sauté for 2 minutes then add cardamom, cinnamon, clove and cinnamon leaf. Sauté gently, stirring on occasion, until the onions are translucent.

4

Pour rice into the pot and stir. Add saffron and saffron water. Add stock or water and salt to taste.

5

Bring to a boil. Cover, reduce heat to low and continue cooking for around 15 minutes. Turn off heat, but leave the pot on the burner to slowly finish cooking.

6

Fluff rice with a fork before serving.