Confited carrot salad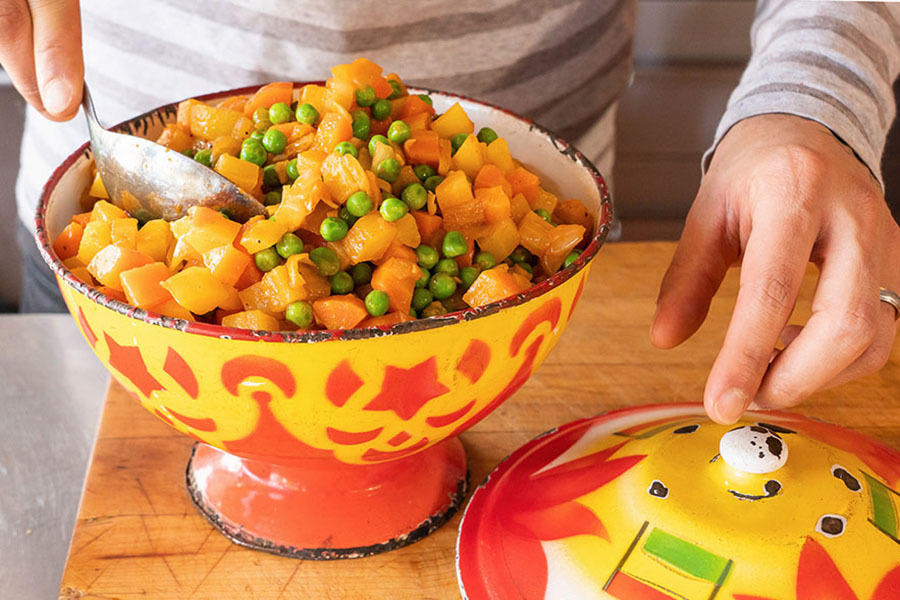 Carrots confited in olive oil are lightly seasoned with Ethiopian spice salt and can be served « as-is » or accompanied by a variety of Mezzes. This dish can be served hot, warm or at room temperature.
Ingredients
½ cup olive oil
1 tsp mitmita
4 Tbsp tomato paste
1 large onion, diced
1 lb carrots, diced
½ cup green peas
2 garlic cloves, grated
4 Tbsp lemon juice
Method
1

Heat a large casserole on medium. Add oil, Mitmita and tomato paste. Mix until the oil turns red.

2

Incorporate the onion and diced carrots. Mix well and cover partially. To confit, cook slowly, stirring occasionally for about 30 minutes.

3

Add the green peas and cook for another 5 minutes. Incorporate lemon juice and garlic. Mix well.