Moroccan Carrot Salad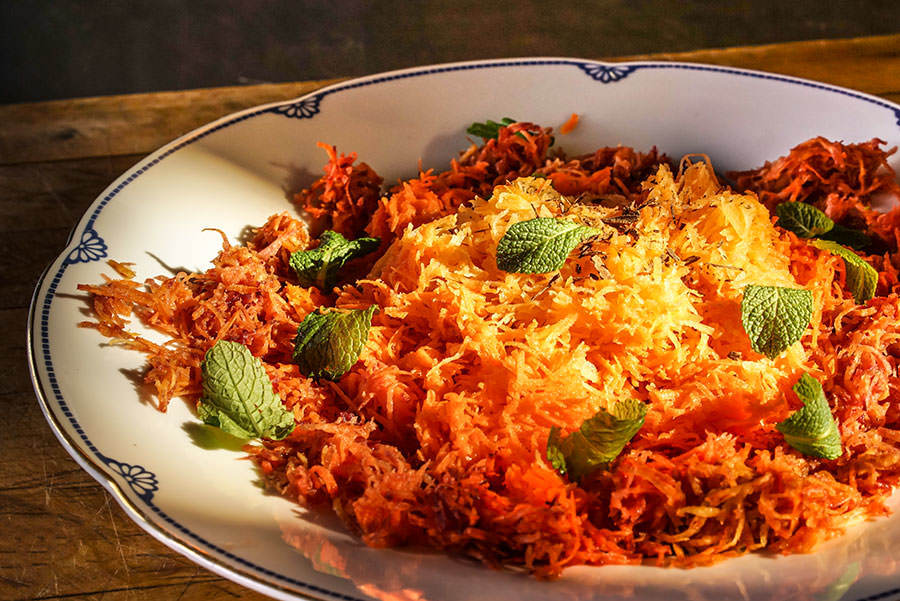 The flavor of this salad comes from the fresh fruit juice, which makes all the difference. We advise letting it rest a little before serving. If the oranges you're using aren't sweet enough, replace the lemon with another orange.
Ingredients
4 cups carrots, grated
3 oranges
1 lemon
1 Tbsp honey (opt.)
1  tsp salt
2 tsp cinnamon, ground
1 tsp orange blossom water
Mint leaves
Method
1

Place grated carrots in a bowl. Juice oranges and lemon and pour into the bowl with honey, salt and half the cinnamon.

2

Place the salad in a large, deep plate. Sprinkle on the orange blossom water and remaining cinnamon. Decorate with mint leaves.