Shrimp salad with Courchamps Sauce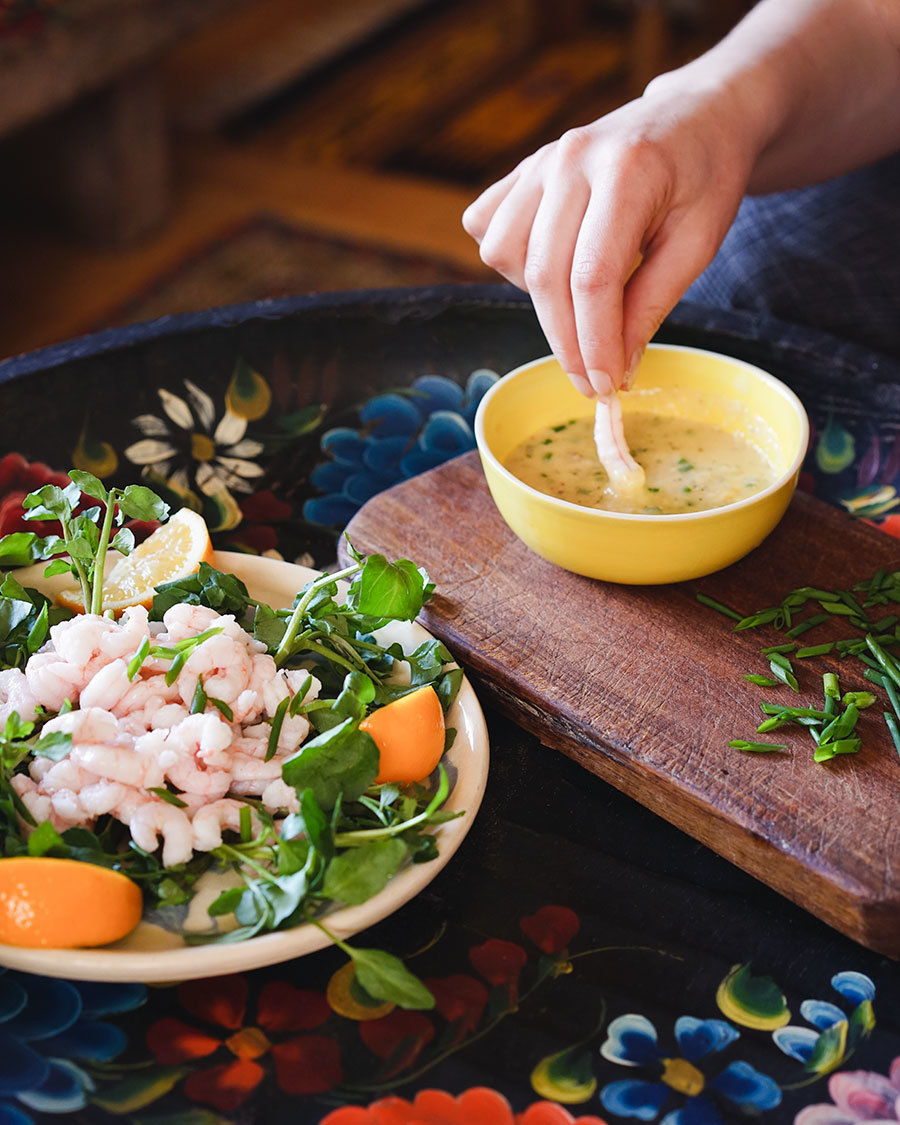 Making the sauce for this shrimp salad is much like making mayonnaise, except we replace the eggs with shrimp. We love serving this on a bed of watercress or mesclun. This recipe dates to 1834 and was originally made with lobsters poached in Madère. The tomalley and liver were used to create the sauce.
Ingredients
1 shallot 
1 lb Nordic shrimp
1 Tbsp Dijon mustard 
1 tsp Light soya sauce or 5 drops damari miso
2 tsp Pastis or Cognac 
Juice of 1 lemon
½ cup olive oil 
1 tsp dry or fresh tarragon
2 Tbsp chives, chopped 
1 Tbsp parsley, chopped 
1 tsp black pepper, crushed
Lemon, for garnish
Method
1

Chop the shallot and put in a blender with ¼ cup of shrimp and Dijon mustard. Reduce to a purée. Add soya sauce, Pastis and lemon juice. Blend well to incorporate fully. Initiate the blender and stream the olive oil to create a light emulsion.

2

Pour into a bowl then add tarragon, chives, parsley and crushed pepper. Mix well.

3

Place shrimp on a plate accompanied by Courchamps sauce and lemon wedges.