Chicken Taratur Salad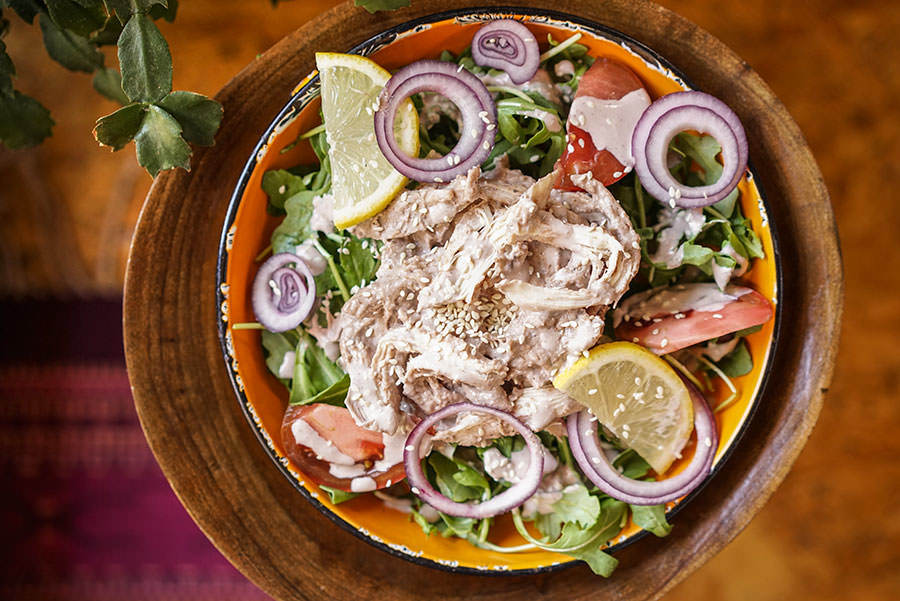 Taratur, or tarator, is one of the simplest dressings imaginable. This salad is a great way to use up leftover roast or even boiled chicken. You can use white sesame seeds, but black sesame seeds make a prettier garnish.
Ingredients
1 large bunch arugula
2 cups cooked chicken, shredded
1 cup taratur (see recipe)
4 Tbsp sesame seeds
1 small red onion, sliced into rounds
Cherry tomatoes and lemon slices for garnish
Method
1

Wash the arugula and place on a plate.

2

Place chicken in a bowl with ¾ cup taratur. Stir well and place on top of the arugala.

3

Thin the remaining taratur with a little water to make it creamy. Coat the chicken with the creamy taratur. Garnish with sesame seeds, onion rings, tomatoes, and lemon.