Orange and Fennel Salad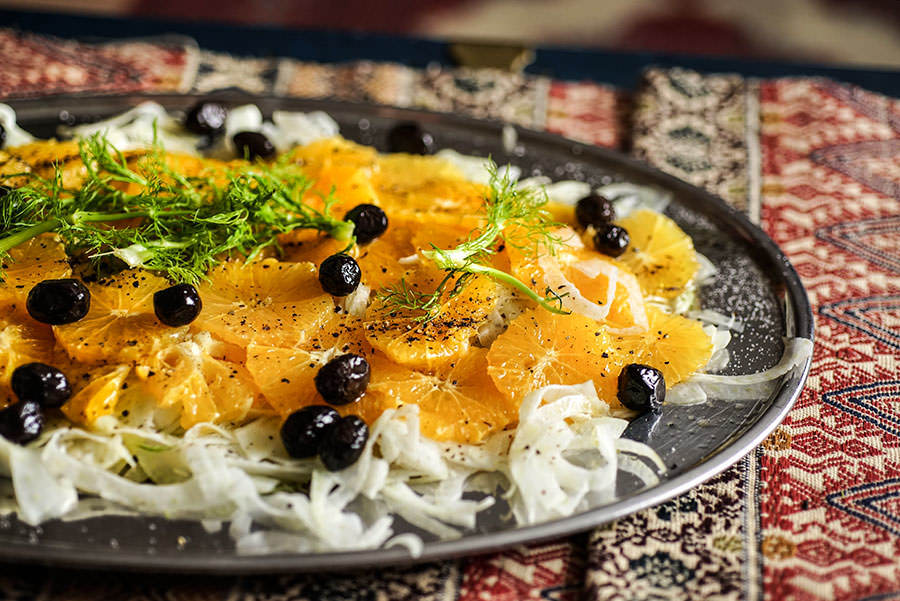 A great salad for winter that's much better if made a while before serving. Perfect with a roast or fish.
Ingredients
1 fennel bulb
4 medium seedless oranges
Salt and pepper to taste
1 tsp sugar
6 Tbsp olive oil
2 Tbsp red wine vinegar
12 black olives
Fennel leaves
Method
1

Slice fennel into thin strips and lay on a large plate.

2

Carefully peel 3 oranges with a small, sharp knife. Slice oranges and place on the fennel.

3

Juice the last orange and pour on the fennel and orange slices. Salt and pepper. Sprinkle on the sugar. Pour on the oil, then the vinegar. Let stand 30 minutes.

4

Garnish with olives and fennel leaves.