''Thai'' Tomato and Avocado Salad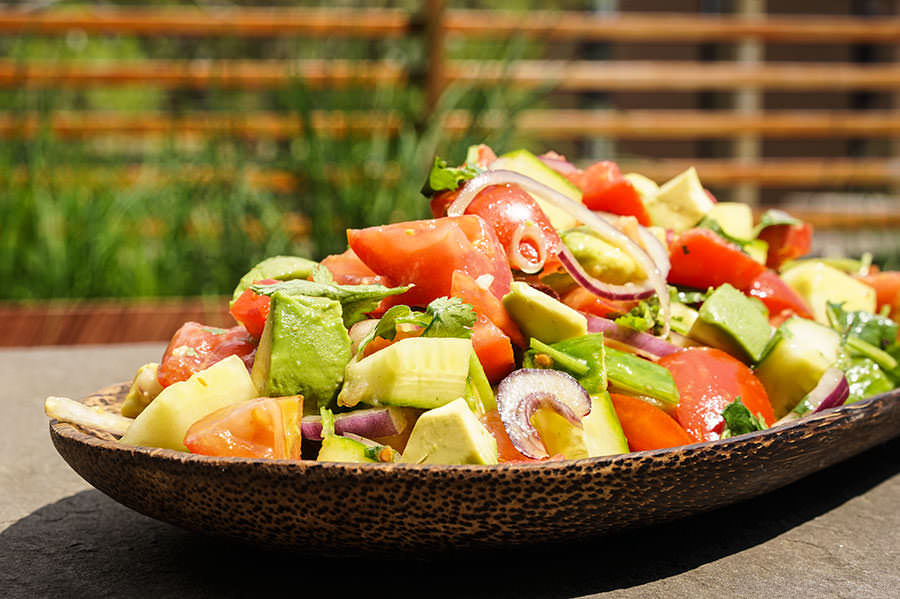 This salad can be prepared in a heartbeat, especially when the vinaigrette is prepared directly in the salad bowl.
Ingredients
1 cucumber
2 tomatoes
1 medium red or white onion
1 large avocado
1 tsp salt
1 cup cilantro, chopped
Dressing
1 clove garlic, grated
3 Tbsp lime juice
3 Tbsp fish sauce
1 Tbsp palm sugar or 1½ Tbsp maple syrup
¼ tsp Teja pepper, ground
Method
1

Mix all dressing ingredients in a bowl.

2

Chop cucumber and tomatoes into large cubes. Slice onion into strips. Peel and cube avocado.

3

Place all ingredients in a bowl with salt, cilantro and dressing. Stir well and serve.