Salmon steamed with seaweed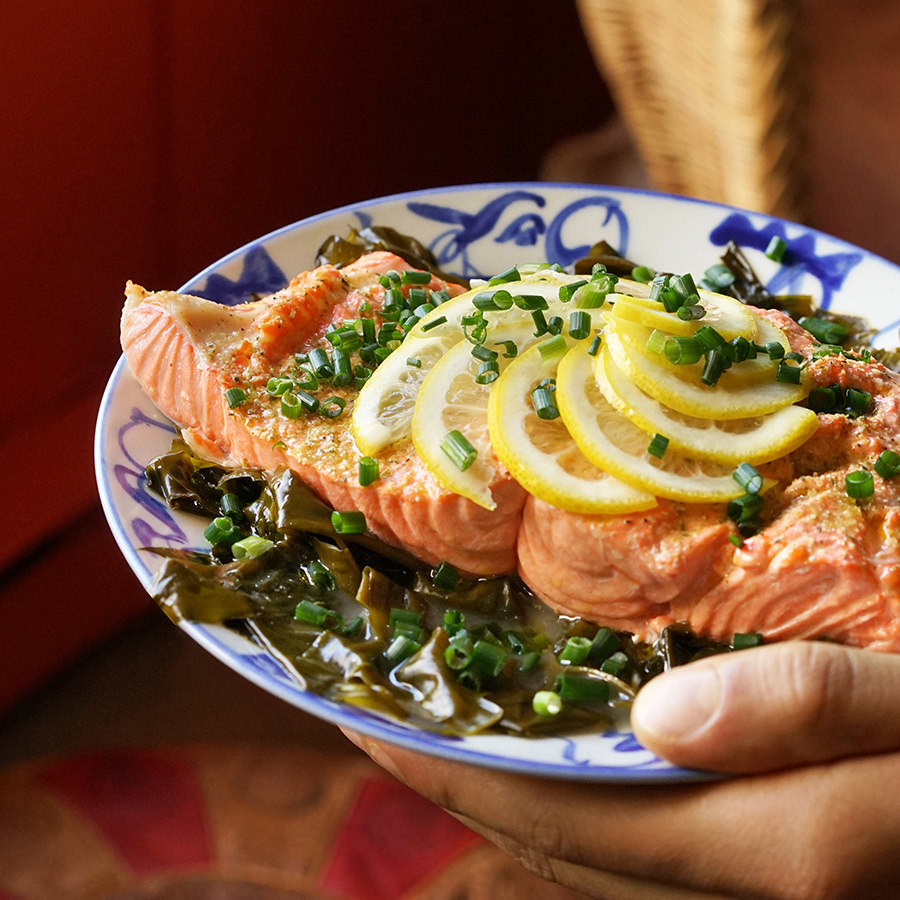 The scent of this dish evokes the sea! There's no need to salt the fish or soak the seaweed in water; the seaweed will absorb flavor from juices of the fish. You can also use other varieties of seaweed such as julienne wakame or kombu.
Ingredients
½ cup dulse or ¼ cup other seaweed
12 oz salmon filet (1-inch thick)
1 Tbsp Staff Spice Blend for Fish, ground
3 scallions
2 Tbsp rice vinegar
2 Tbsp coconut aminos
1 tsp maple syrup
2 Tbsp olive oil
Method
1

Briefly rinse dulse in running water. Lay on a plate.

2

Place salmon on top of seaweed and season with spices. Slice the whites of the scallions and sprinkle around the fish.

3

Place a metal steamer into a pot of boiling water. Put the plate on top of it. Cover and cook until salmon is just cooked, 8-10 minutes.

4

Meanwhile, slice scallion greens and mix with the remaining ingredients in a small bowl. Pour sauce over the fish when ready to serve.