Salsa de Pasilla de Oaxaca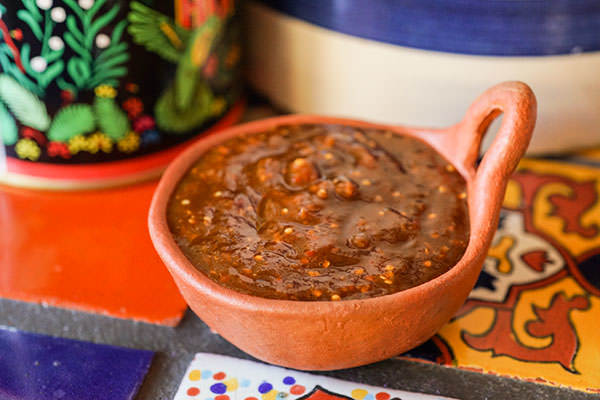 If you have the opportunity to grill the chilies on hot coals or on a dying wood fire, you'll rediscover a truly ancient flavour. Otherwise, simply grill the chilies on your regular grill or in a hot, dry pan, and you'll still have a wonderful results.
Method
1

Grill the chilies in a dry pan over medium heat until they're just getting hot, soft, and lightly grilled.

2

Put the chilies in a small bowl and cover with boiling water. Soak for 15-20 minutes.

3

Boil the fresh tomatillos in salted water for 12 minutes. Drain and let cool. Canned or preserved tomatillos do not need to be boiled.

4

Put the dried chilies, garlic and salt into a mortar (or a food processor). Purée the chilies, then add the tomatillos and purée again.