Salsa fresca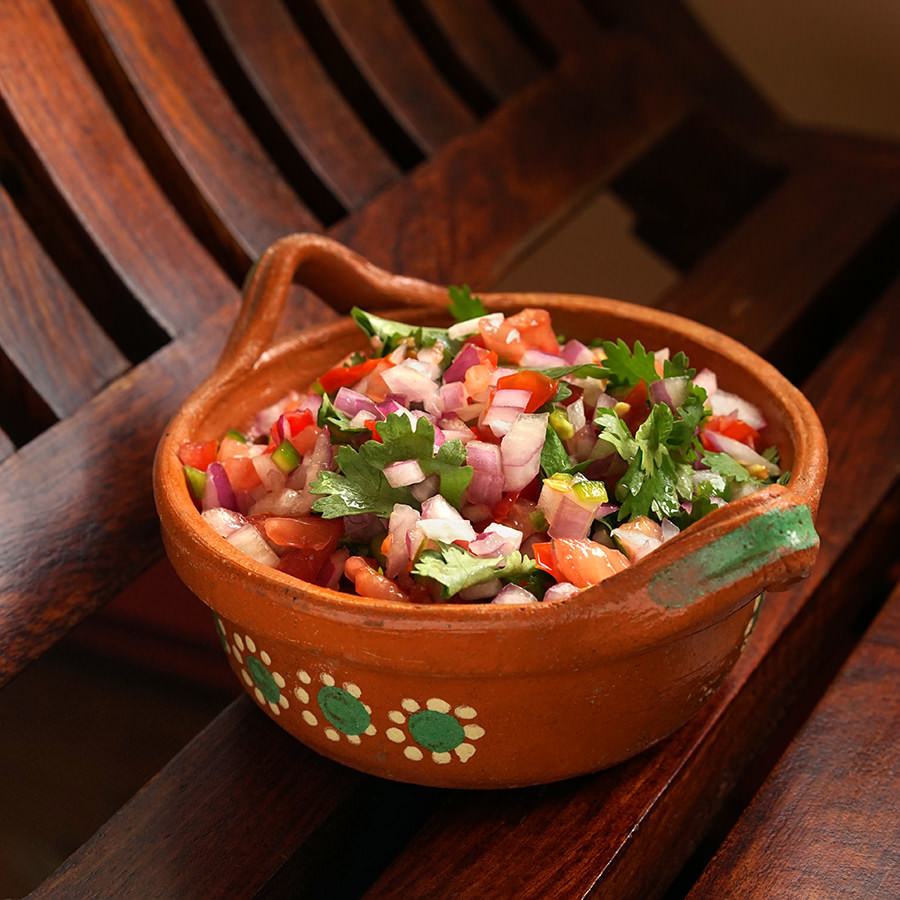 This salsa can be found in one form or another throughout the Republic of Mexico. In the Yucatan, it's made with habanero chilies and bitter orange juice. In the north, it's tomatillos and garlic.
Ingredients
1 or 2 jalapeño or serrano chilies
1 onion
1 tomato
Juice of 2 limes
4 Tbsp cilantro
salt to taste
Method
1

Dice chilies, onions, and tomato into small pieces.

2

Place all the ingredients together in a bowl. Mix very thoroughly and rest for 15 minutes before serving.