Salsa verde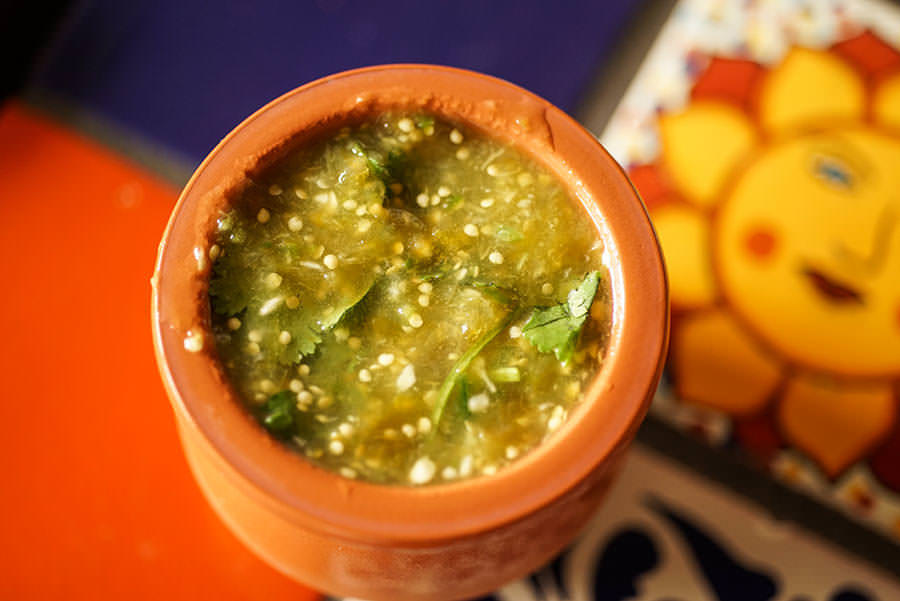 Tomatillos are slightly sour, so you don't need to add citrus juice to this salsa. It's the perfect accompaniment to fish or grilled or roasted meat.
Ingredients
1 cup tomatillos, husked
2 cloves garlic
2  jalapeños or 1 serrano
Salt to taste
4  Tbsp cilantro, chopped
Method
1

Dice tomatillos, garlic, and chilies fine.

2

Place in a mortar or food processor with salt. Grind into a chunky purée.

3

Incorporate cilantro before serving.