Sambal Oelek - Mortar Sambal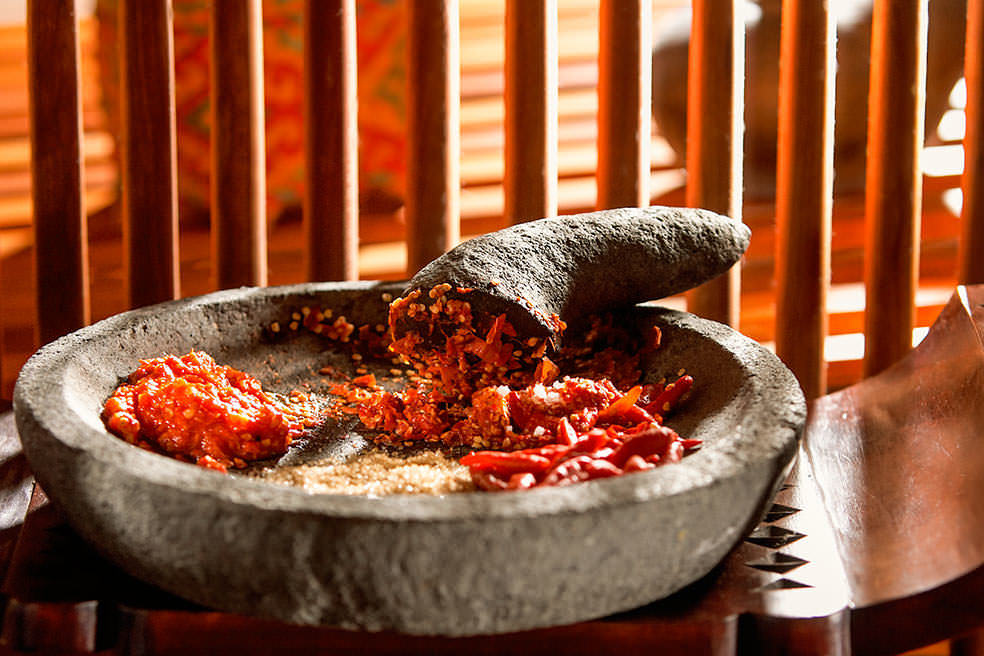 In Sumatra, a meal with fewer than two sambals is unthinkable. The most common is Sambal Oelek, and all you have to do is grind your boiled chilies in a mortar with salt and sugar.
This version omits the vinegar, so it's less acrid than store-bought versions. 
Ingredients
1 cup fresh Thai chilies
---
1 tsp salt
---
1 Tbsp palm sugar or brown sugar
Method
1

Remove stems from chilies.

2

Boil them in salted boiling water for 5 minutes.


3

Drain and grind to a purée in a mortar with the sugar and salt.


4

This sambal keeps for two weeks in the fridge and freezes well.