Red Curry Egg Sandwich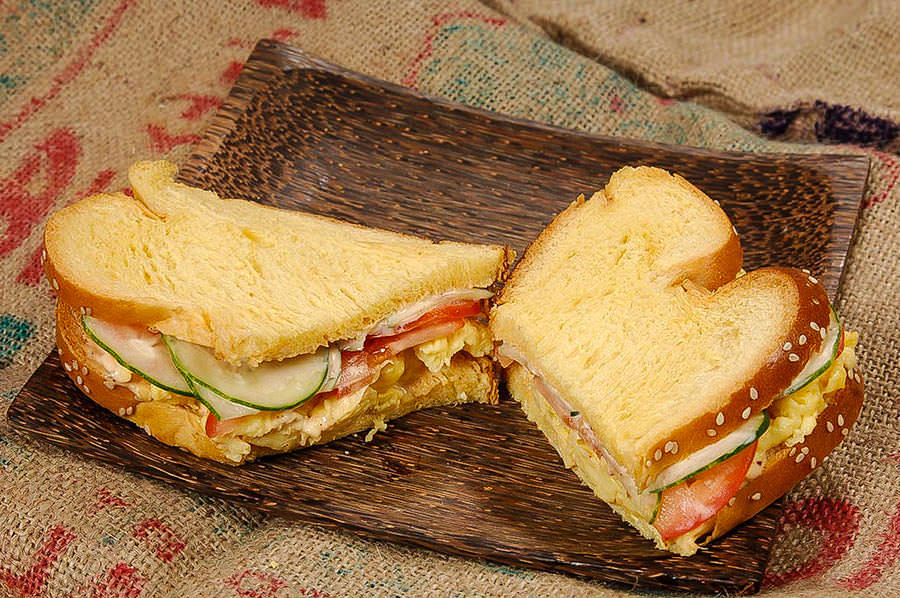 These sandwiches are very ''British Empire'' and have a certain air of the Raj. They are most appropriate for afternoon tea or even a quick, light supper.
Ingredients
3 eggs
Salt and pepper, to taste
1 Tbsp butter
2 tsp Sri Lankan red curry, ground
1 tsp Dijon mustard
5 Tbsp mayonnaise
4 spices egg bread or sandwich bread
8 thin slices tomato
8 thin slices cucumber
Method
1

Beat the eggs with the salt and pepper.


2

Heat a pan over medium heat. Add the butter. Pour in the eggs once the butter begins to foam. Scramble the eggs until they become set and creamy.


3

Place the eggs on a plate and let cool for a few minutes.


4

Mix the red curry, mustard and mayonnaise together and spread on the four slices of bread.

5

Divide the scrambled eggs, the tomato and cucumber slices on two slices of bread. Place the remaining slices of bread on top, cut the crusts if desired.

6

Cut the sandwiches in four and serve.