Satay Grilled Squid and Salsa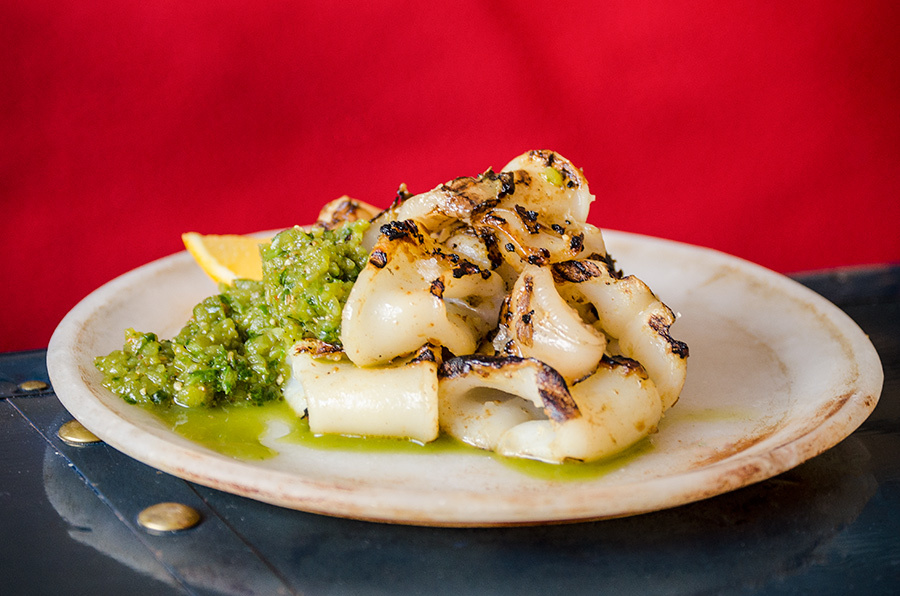 Grilled calamari is ready in no time at all. You'll get a much better texture if you dry the squid thoroughly before cooking it on a very hot grill.

Ingredients
1 lb squid, cleaned
3 Tbsp olive oil
Salsa
2 large green bell peppers
½ cilantro, coarsely chopped
1 Tbsp Satay spices, ground
Salt to taste
2 Tbsp olive oil
Juice of ½ lemon
Method
1

Place peppers under the grill until the skin turns black; rotate and grill on all sides. Place in a well-sealed plastic bag and allow peppers to sweat for 15 minutes.

2

Peel peppers; remove seeds and placenta.

3

Place peeled peppers in a food processor with cilantro, spices and salt to taste. Reduce to a purée. Pour into a bowl and incorporate olive oil and lemon juice. Set aside.

4

Set grill on high. Meanwhile, dry the squid with a paper towel and cut into 1½-inch pieces. Place in a bowl; add olive oil and mix well.

5

Grill squid for 30 seconds. Turn over and cook for another 30 seconds. Serve immediately with salsa.