Cauliflower Satsivi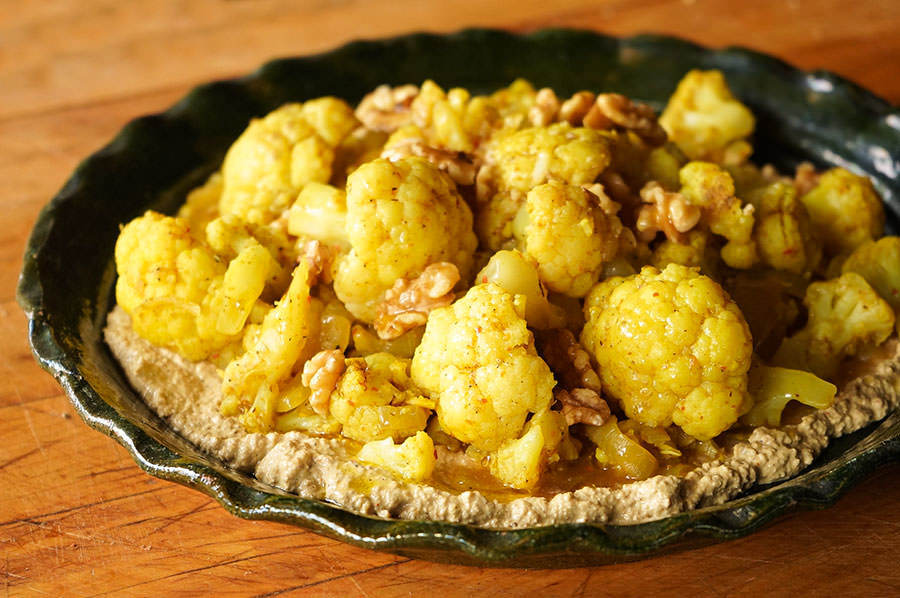 This dish is served warm or at room temperature. You can also make a delightful variant with hazelnuts and hazelnut oil.
Method
1

Grind spices. Separate cauliflower into small florets and place in a bowl with half the spices. Add 1 cup water and stir well. Set other half of spices aside.

2

Place sliced onions and half the garlic at the bottom of a pot and pour the cauliflower on top. Salt, cover and steam on high heat until the cauliflower is tender (10-12 minutes).

3

Meanwhile, put ½ cup walnuts, remaining spices and garlic into a food processor and purée roughly.

4

When vegetables are tender, pour the cooking water into the food processor and add vinegar. Purée until smooth. Pour the sauce into a deep plate and place the cauliflower on top. Let cook 30 minutes. Serve garnished with the remaining walnuts and a splash of olive oil.