Parsley and Fennel sauce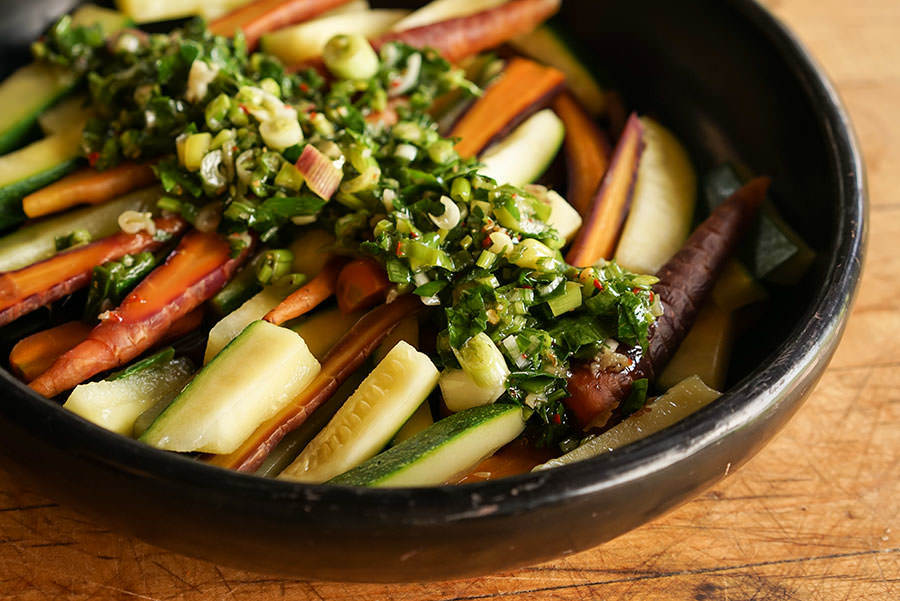 Fennel and parsley together make for a fresh burst that pairs perfectly with grilled or roasted meats or vegetables. 
Ingredients
1 Tbsp fennel seed
1 tsp Reshampatti pepper
4 cloves garlic
2 tsp salt
½ cup parsley, chopped
6 scallions, sliced
¼ cup boiling water
3 Tbsp cider vinegar
½ cup olive oil
Method
1

Place fennel seed, pepper, and chile in a mortar and grind to a large powder.

2

Add garlic and salt; purée.

3

Incorporate parsley and scallions. Stir the paste well and pour boiling water over it. Wait 15 minutes. Incorporate vinegar and oil.