Provençal Mushroom Stir-fry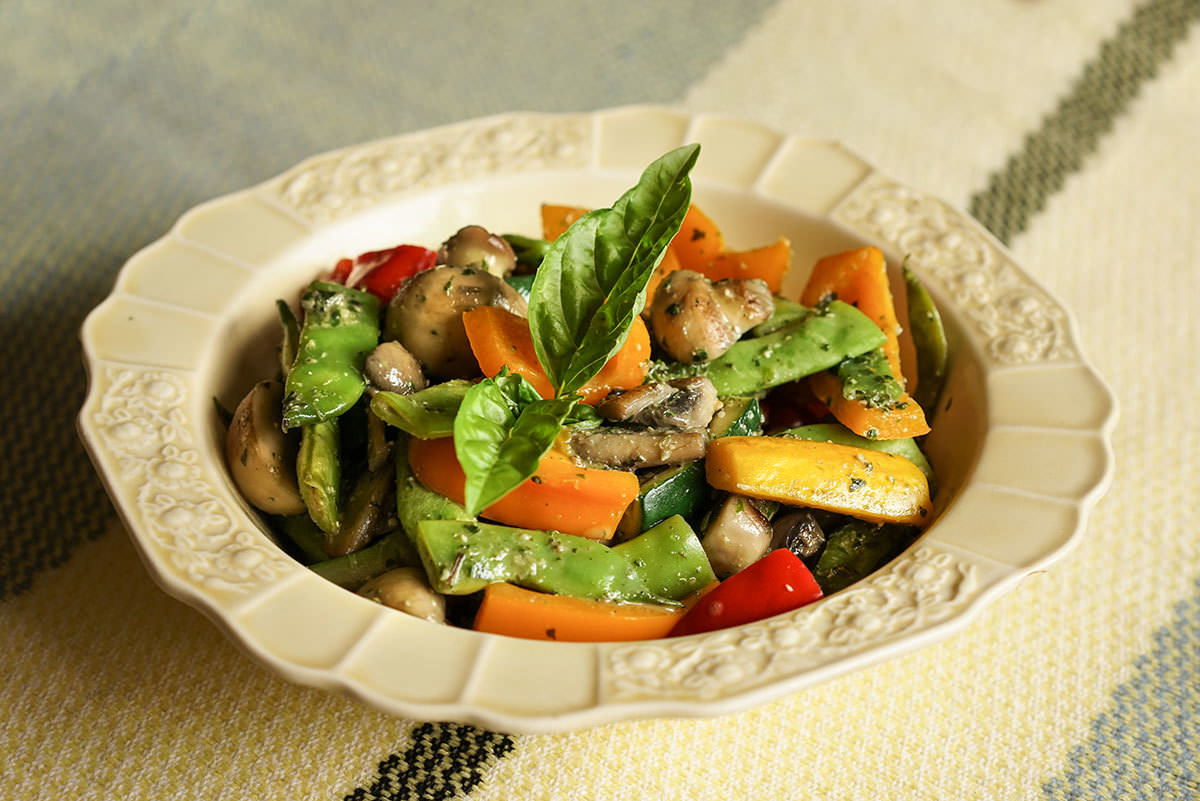 If you don't have pesto on hand, replace it with olive oil, a little garlic, and Herbes de Provence.
Ingredients
2 cups fresh mushrooms of your choice
1 red pepper
2 cups green/yellow beans
1 zucchini or medium pattypan squash
1 Tbsp arrowroot powder
4 Tbsp coconut oil or duck fat
Salt and pepper
¾ cup chicken stock or water
4 Tbsp pesto
Method
1

Halve or quarter mushrooms, depending on their size.

2

Empty pepper and cut into ½-inch slices.

3

Stem green beans and slice into 2-inch sections.

4

Slice zucchini into matchsticks.

5

Stir arrowroot powder into ¼ cup water.

6

Heat a cast-iron pan or wok on medium. Add the oil when the pan is hot. Add mushrooms to the pan and sauté for 1½ minutes, until they begin to color.  

7

Add other vegetables. Salt and pepper. Sauté 2-3 more minutes. If the pan dries out during cooking, add a few spoonfuls of water or white wine to make some steam.

8

Add stock and cook 2 minutes more, stirring on occasion.

9

Remove pan from heat. Stir the water/starch mixture well, pour it into the pan and stir. Add pesto, return to heat, then stir constantly until the juice thickens and the vegetables are glistening. Pour onto a large plate immediately to stop the cooking.