Savoury olive and sun-dried tomato muffins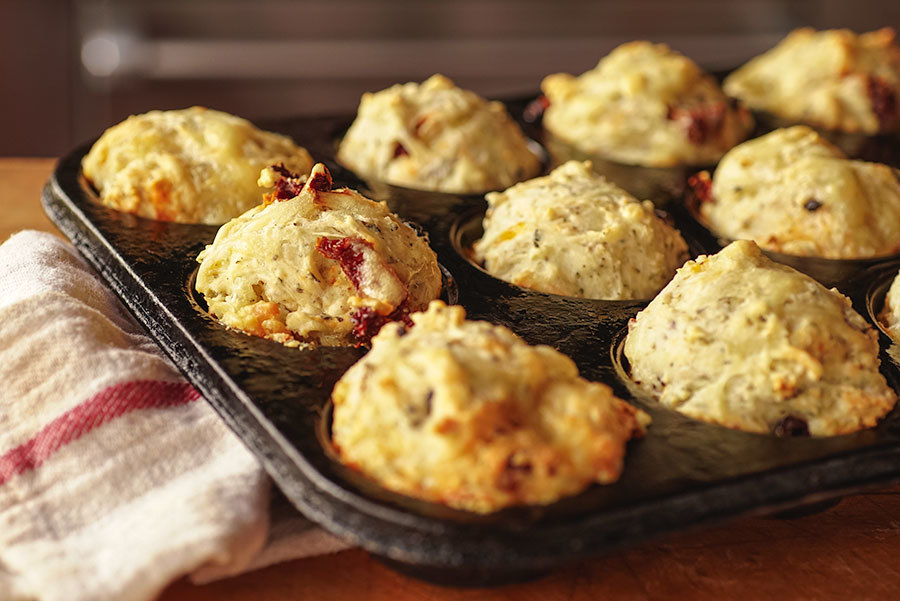 These muffins pair beautifully with soups. Feel free to use a variety of cheeses – excellent with goat cheese. Makes about ten muffins.
Ingredients
1½ cup flour
1 Tbsp baking powder 
½ tsp salt 
1 Tbsp dry basil 
Pepper to taste
1 cup milk
1 egg
¼ cup vegetable oil
¼ cup pitted black olives 
¼ cup sliced sun- dried tomatoes 
1 cup Emmental cheese, grated
Method
1

Heat oven to 350 °F.





2

Sift flour, baking powder and salt. Add basilic and pepper.  Mix. 





3

Mix milk, egg and oil in another bowl.





4

Pour liquid ingredients on to dry ingredients. Add olives, dried tomatoes and cheese.





5

Mix until the dough becomes even.





6

Oil muffin molds. Fill molds to three quarters with dough.





7

Cook in the oven for 20 to 25 minutes.