Savoury corn muffins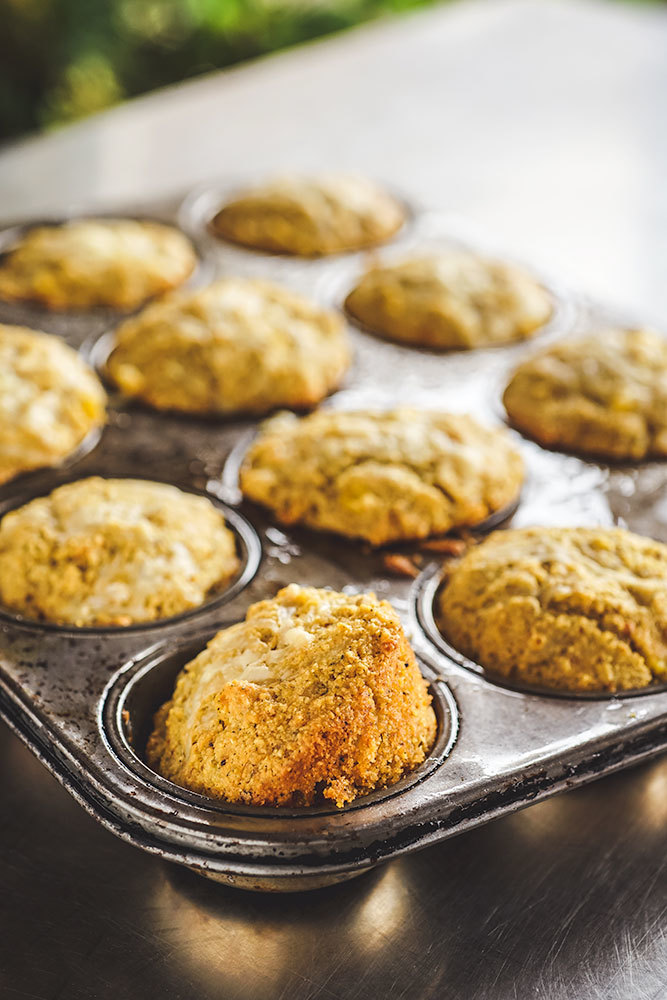 A wonderful twist on the corn bread theme, perked up using our Cali-Mex blend. Excellent when paired with soup or chili. Makes ten muffins.
Ingredients
¾ cup all-purpose flour
¾ cup corn flour
1 Tbsp baking powder
2 Tbsp sugar
1½ Tbsp Cali-Mex blend, ground
Salt and pepper, to taste
1 egg
½ cup melted butter
1 cup buttermilk
1 cup corn kernels
1 cup grated cheese
Method
1

Heat oven to 350 °F.

2

Mix all-purpose flour, corn flour, baking powder, sugar, spices salt and pepper.

3

In another bowl, mix egg, melted butter and buttermilk.

4

Add all liquid ingredients to dry ingredients. Mix well.

5

Add cheese and corn. Incorporate thoroughly into the dough.

6

Oil muffin molds and fill to three quarters with dough.

7

Cook in the oven for 20 to 25 minutes.