Scallop Tartare with Shichimi Togarashi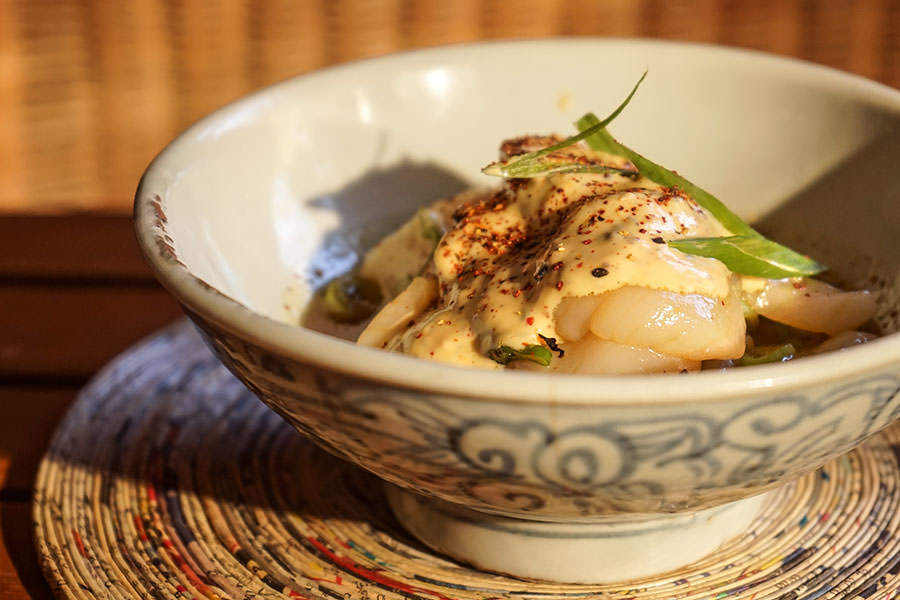 This recipe is also delicious with salmon or raw tuna, or even with cooked lobster or shrimp.
Ingredients
½ lb very fresh scallops
2 Tbsp Japanese soy sauce
1 green onion, sliced thin
1 tsp sugar
2 tsp yuzu juice or half lemon, half lime
2 tsp olive oil
½ tsp salt
2 Tbsp mayonnaise
3 tsp shichimi togarashi
Method
1

Wash the scallops and dry them well with a paper towel.

2

Finely slice the scallops. Place them in a large bowl with the soy sauce, onion, sugar, yuzu juice, olive oil and salt.

3

Distribute the tartare on some plates. Set aside 1 Tbsp. of the liquid. Pour the rest over the scallops.

4

Mix the mayonnaise, 2 tsp shichimi togorashi and the reserved liquid. Pour over the scallops.

5

Garnish with the remaining spices. Serve immediately.