Seafood Aguachile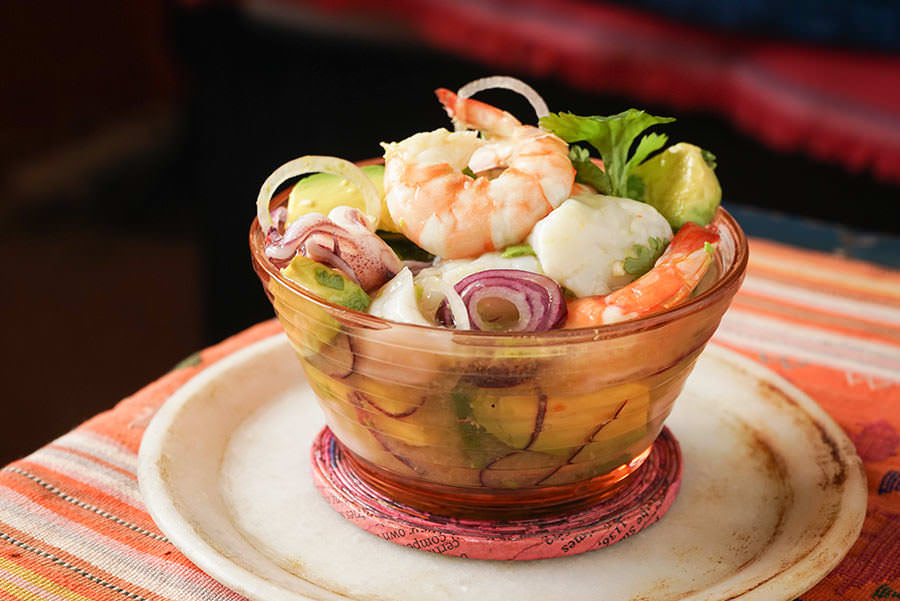 An easy appetizer sure to impress any guest, particularly nice on hot summer days.
Ingredients
1 cup calamari
½ cup lime juice
4-5 ice cubes
4 oz scallops
½ lb shrimp, cooked
½ cup cucumber, sliced
1 small red onion, sliced thin
Jalapeño, chopped, to taste
1 small avocado, sliced
Salt to taste
½ cup cilantro, chopped
1 splash olive oil
Method
1

Slice calamari into rounds and blanch in boiling water for 1 minute. Let drain for 5 minutes, then mix it with lime juice and ice in a bowl.

2

Slice scallops into rounds and transfer to the bowl. Add shrimp. Pour in just enough water to cover it. Mix and let rest between 20 minutes and 2 hours in the fridge.

3

Add remaining ingredients. Stir and divide among 4 bowls. Splash on some olive oil and serve.