Senegalese potage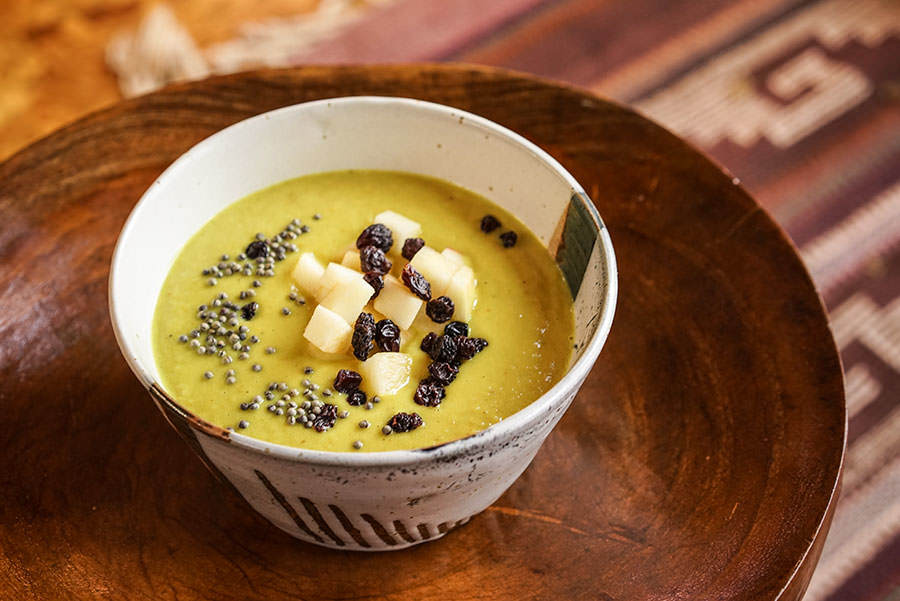 I learned how to make this soup at the Ritz-Carlton when I was just starting my career. The spices I use, however, have certainly evolved with time! Back then, it was served iced, with grated coconut, but it's also great hot.
Method
1

Pour oil into a pot with onion, leek, and ginger. Cook on medium for a few minutes until translucent.

2

Dice apples large and save a few pieces for garnish. Add apples, celery root, curry and spices to the pot. Stir well and sauté for 3 more minutes. Add stock, coconut milk, salt and pepper. Cook until vegetables are tender, around 20 minutes. Meanwhile, toast mustard seeds in a dry pan and set aside.

3

Purée until smooth with a stick blender. Add water if the soup is too thick. Garnish with mustard seeds, diced apple, and raisins.