Sesame crisps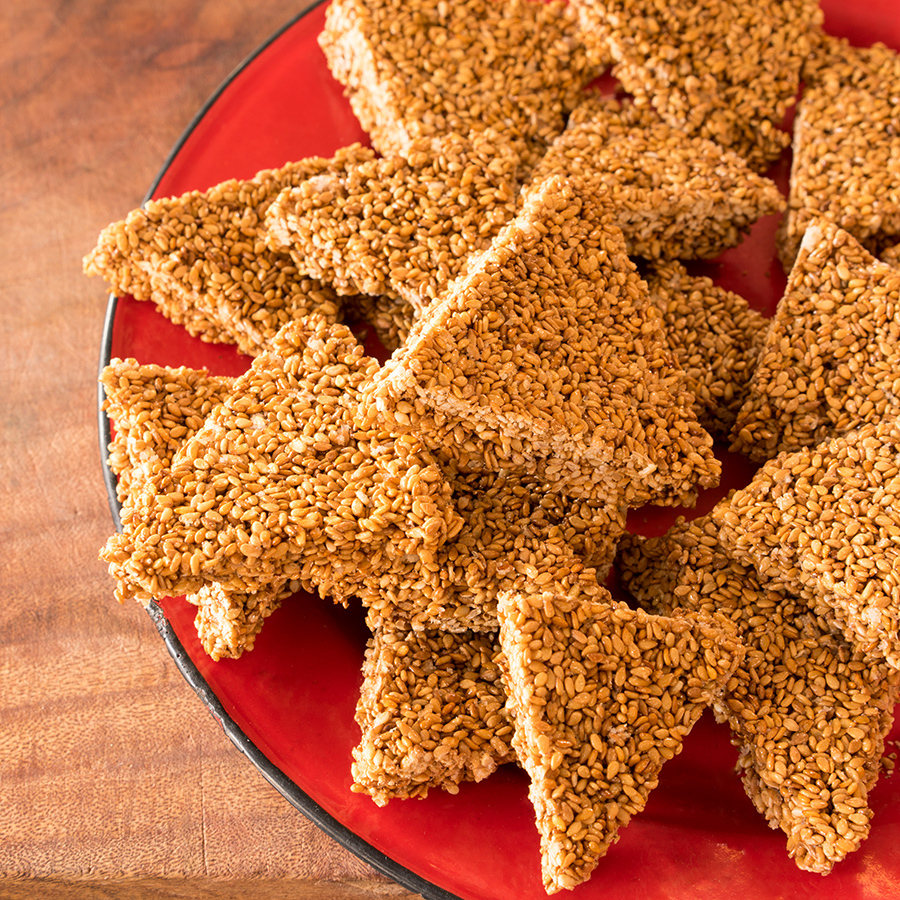 Our version of this famous sesame snack! The golden sesame from Turkey is our top choice for this recipe, but if you use another one, make sure to roast it to bring out that unique flavor and golden color.
Method
1

Line a baking sheet with parchment paper.

2

Heat a large pan on medium-high. Add the sesame seeds and roast, stirring constantly with a spatula (3 to 4 minutes). Add the sugar and mix well (the sugar should begin to melt immediately). Pour in the honey and continue mixing for 2 minutes until well caramelized.

3

Pour on to a baking sheet and spread well. Flatten using a spatula to make and even layer. Let cool for 15 minutes. Break into pieces and keep in a jar if you don't use immediately (but we doubt that!).