Sformato di spinaci – Italian flan with spinach and goat cheese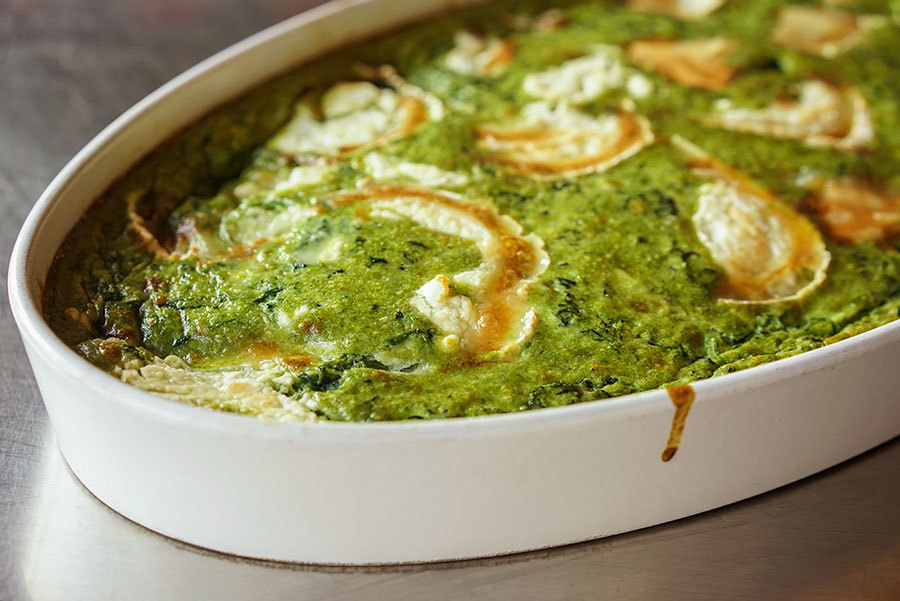 The charm of this Italian recipe comes from the layer of crusty, caramelized cheese that forms at the bottom of the plate. Best served hot or warm, with a salad.
Ingredients
2 Tbsp butter
¼ t cup Romano or parmesan cheese, grated
2 cloves garlic
1 cup cooked spinach
½ lb fresh goat cheese
½ cup 15% cream or milk
3 eggs
1 tsp white pepper, ground
Method
1

Preheat oven to 350 °F.

2

Butter an 8-inch square mold and sprinkle the Romano on the bottom. Slice garlic into thin strips and lay them evenly around the mold.

3

Bake in the oven for 5-7 minutes until the cheese is lightly caramelized. Remove from oven and set aside.  

4

Chop spinach and transfer ¼ to a blender. Place remaining chopped spinach to a bowl.

5

Place 2/3 of the goat cheese and remaining ingredients to the blender and liquefy completely.

6

Pour the mixture into the bowl with the spinach and stir with a fork. Transfer to the mold and sprinkle remaining cheese on top.

7

Bake for 15-18 minutes, until the flan is firm and a knife inserted into the center comes out clean.

8

Let stand 15 minutes before serving.