Shafi's steamed beets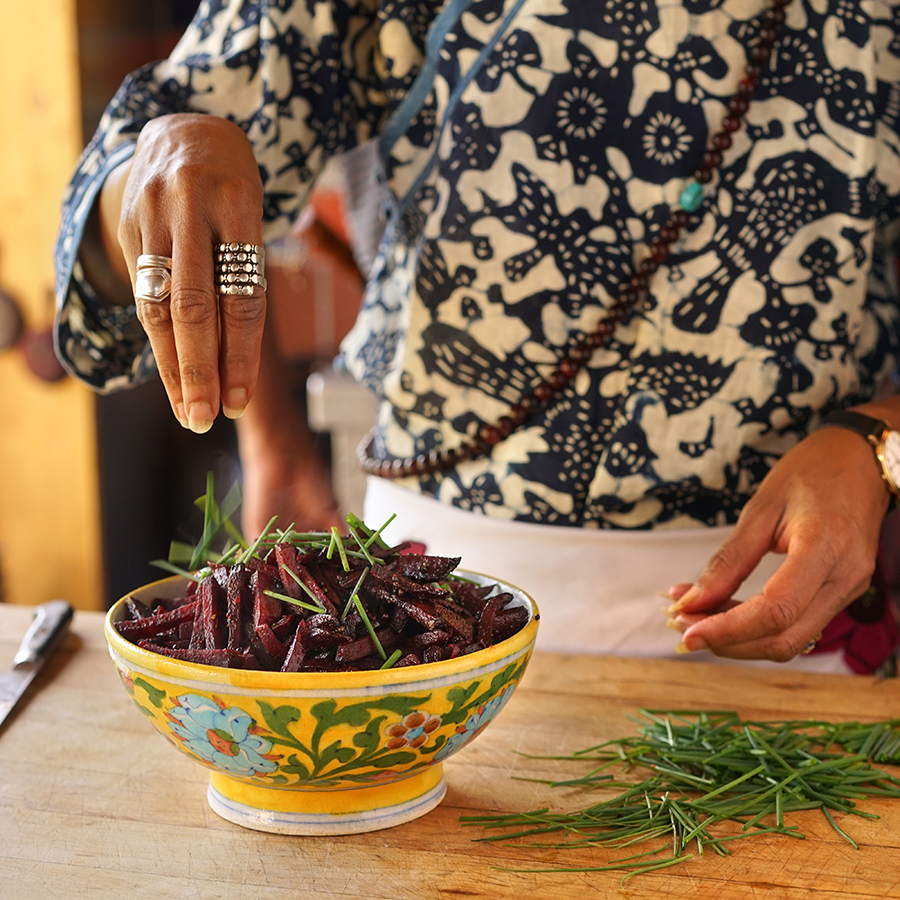 Our friend Shafi often made this for us when we visited her family in India. It's one of our favorite dishes from Kerala and is very easy to make. If you're in a hurry, you can always grate the beets, but if you can slice them, they will steam in their own juices rather than boil. Older, drier beets are ideal for this recipe.
Method
1

Heat oil in a pot on medium. Fry mustard seed and curry leaves. Add remaining ingredients. Mix well and stir-fry for 1 minute.

Form a pyramid with the beets in the pot. Cover and cook over very low heat until beets are cooked, 20-30 minutes. Check periodically to ensure beets are cooking, not boiling or sticking. If needed, stir and form the cone again.