Shallot and garlic curry sauce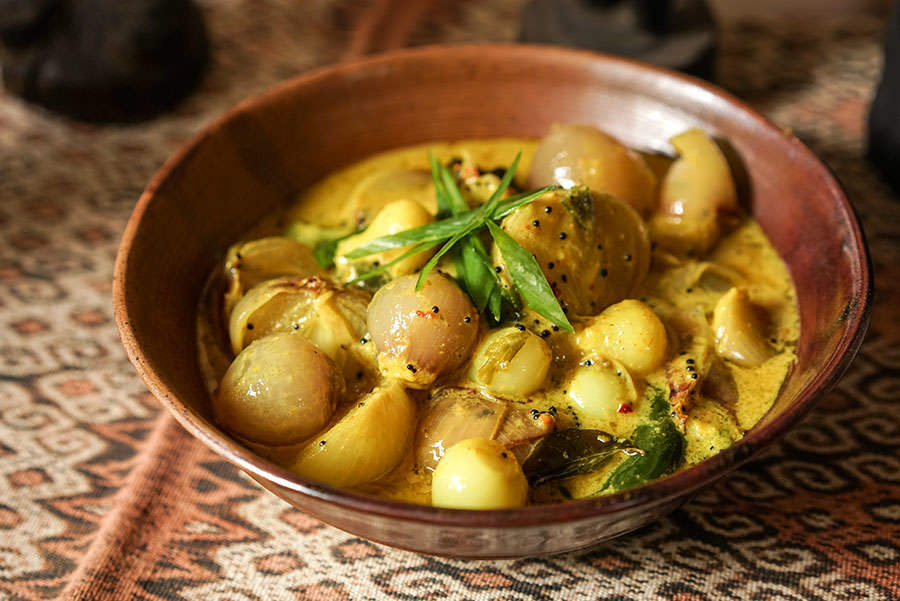 There's no need to chop the shallots or garlic in this recipe- just leave them whole. It's generally used with fish, seafood, or vegetables. Choose a curry according to your taste and fancy: Red Curry, Madras Curry, White Curry, Trinidad Curry, etc.
Method
1

Heat a pot on medium. Add oil and mustard seeds. Sauté until they change color. Add fenugreek and curry leaves, then fry for 5 more seconds.

2

Add shallots, garlic, poblano and sauté on low heat for 5 minutes, stirring regularly.

3

Add ground curry and Reshampatti and cook 1 minute more.

4

Pour in coconut milk. Bring to a boil. Incorporate creamed coconut. Simmer for 10 minutes, stirring regularly.

5

Add a little water or coconut milk if the sauce is too thick. Taste and salt if needed. Add lime juice and stir.