Shant's Mother's Shrimp Curry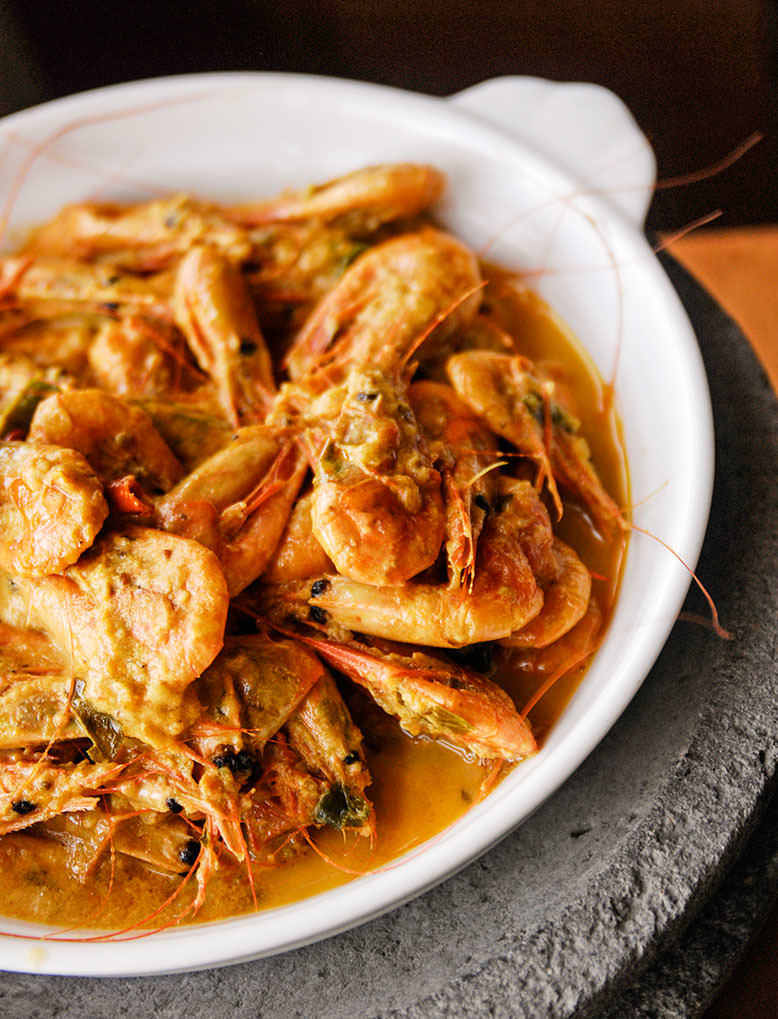 Our old colleague Shant still craves the flavors of his native Sri Lanka even after many years in Canada. This easy, lovely shrimp curry is one of his family's favorite shrimp curries.
Method
1

Place all ingredients in a pot, except shrimp, and bring to a boil.

2

Reduce heat and simmer 5 minutes


3

Rinse and drain shrimp. Add to pot and simmer 5 minutes more.


4

Serve with rice.