Sheet pan chicken and vegetables with tzatziki spices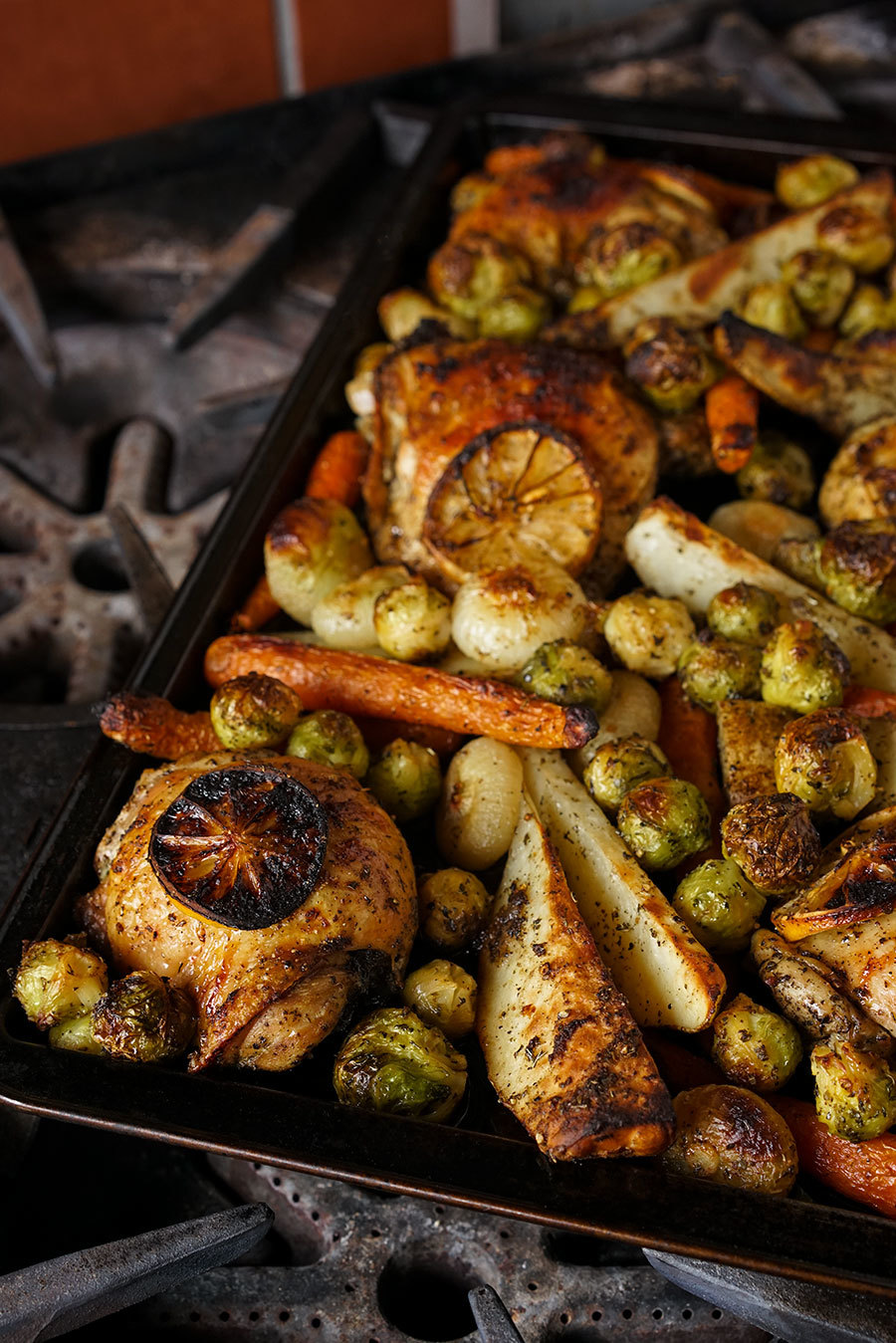 Apart from being practical, recipes where an entire meal is prepared using just one sheet pan can make life very easy. It's simple to change the flavour profile by simply using a different spice blend. To accompany this version, we like serving garlic yogurt or a tzatziki sauce that was prepared in advance.
Ingredients
2 lbs chicken thighs
4 garlic cloves, chopped
Juice of 1 lemon
4 Tbsp tzatziki spice blend
Salt and pepper to taste
2 large potatoes, cut in quarters
6 medium carrots
12 small onions or 2 large onions, cut in quarters
2 cups Brussel sprouts
1 lemon, sliced
½ cup olive oil
Method
1

Heat oven to 375 °F.

2

Place all ingredients in a large bowl. Mix well then place on a large baking sheet, making sure that the vegetables barely touch, allowing everything to roast evenly.

3

Cook in oven for 1h to 1h15. Remove, let rest for 10 minutes before serving.